Israeli Court Rejects Regulator Bid for Additional Taxation of Broadcom's Dune Networks Acquisition
Broadcom acquired Israeli startup Dune for $185 million in 2009. The Israeli tax authority demanded the semiconductor manufacturer hand over another $29 million for emptying Dune of its assets
Israel's central district court rejected on Tuesday an Israeli Tax Authority demand that American semiconductor manufacturer Broadcom Inc. pay over NIS 100 million (approximately $29 million) in additional tax for its 2009, $185 million acquisition of Israel-based data center networking equipment developer Dune Networks.

The authority claimed Broadcom acquired the company and took its intellectual property and other assets out of Israel, leaving an "empty shell" locally. Judge Shmuel Bernstein decided in favor of Broadcom's appeal, ruling the authority must pay Broadcom's legal expenses to the sum of NIS 75,000 (approximately $21,600).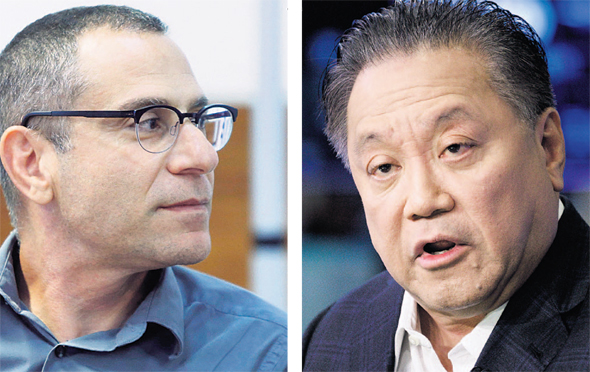 Israel Tax Authority Director General Eran Yaacov (left). Photo: Amit Sha'al. Broadcom CEO Hock Tan. Photo: EPA
Broadcom is currently dealing with a similar situation regarding its 2012 acquisition of Israeli startup BroadLight Inc.
Broadcom was represented by Israel-based law firm Gornitzky & Co.