Israeli Crypto Company Saga Launches Digital Coin
Saga's SGA coin will be issued based on an elastic, demand-based model that draws inspiration from the world's central banks
Israeli crypto company Saga Monetary Technologies Ltd. launched its new digital currency, SGA, on Tuesday, boasting an innovative monetary model and an elastic, demand-based supply.

"We use the monetary model of central banking to solve two of the biggest issues in digital currency today: volatility and money laundering," Ido Sadeh Man, founder and chairman of Saga, told Calcalist in an interview. SGA will function as a stable coin backed by the SDR currency basket, the value of which is based on the U.S. dollar, euro, renminbi, yen, and pound sterling.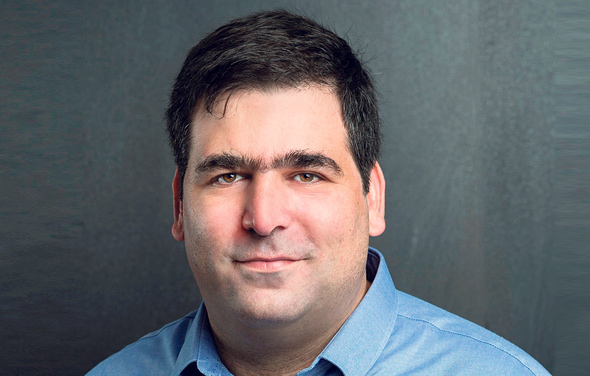 Saga Founder Ido Sadeh Man. Photo: Yonatan Bloom

Unlike Facebook's Libra coin, Saga does not intend to hold coin reserves, thus avoiding controlling the currency. "I agree with what Apple CEO Tim Cook said about Libra," Sadeh Man said. "A corporation does not need to control currency. The first responsibility of a corporation is to stakeholders, and these are not the same people who own the currency. That creates conflict."

Saga's business model is based on a second token, SGN, held by the company and its investors. SGN could be exchanged for SGA, but only at a ratio of up to 15 times to make sure the original investors will not be able to control SGA.

According to Sadeh Man, the SGA is not intended to replace existing monetary systems, but rather operate within a global market. Today's global economy has made people much more exposed to currency volatility, Sadeh Man said. "Our initial goal is for our coin to serve as value storage," Sadeh Man said. "Our model does not encourage quick buying and selling of the coin. Even when SGA's market reaches $1 billion, the price will not double. It is a slow-growth model."

Founded in 2017, Saga first announced its upcoming digital coin in 2018. The company received $30 million from backers including Lightspeed Venture Partners, Mangrove Capital Partners, Vertex, and Lool.