Direct Train From Jerusalem to Tel Aviv Finally on the Right Track
The long-awaited 57-kilometer electric train route connecting Jerusalem's Yitzhak Navon station and Hahagana station in southern Tel Aviv will open to the public on Saturday night next week
More than a year after its launch as a partial route that only gets as far as Ben Gurion International Airport, the Jerusalem express train is finally on the right track. Israel's national train company Israel Railways Ltd. announced Thursday that the long-awaited 57-kilometer electric train route connecting Jerusalem's Yitzhak Navon station and Hahagana station in southern Tel Aviv will open to the public on 9:56 p.m. on Saturday, December 21. The Jerusalem-Tel Aviv express train has been in the making since 2001.

Travel time is expected to be 34 minutes from Tel Aviv to Jerusalem, and 32 minutes on the return trip, including a stop at the airport. In 2020, Israel Railways intends to also launch a route without a stop at Ben Gurion Airport, making the duration of the trip in each direction less than 30 minutes, the company said in a statement.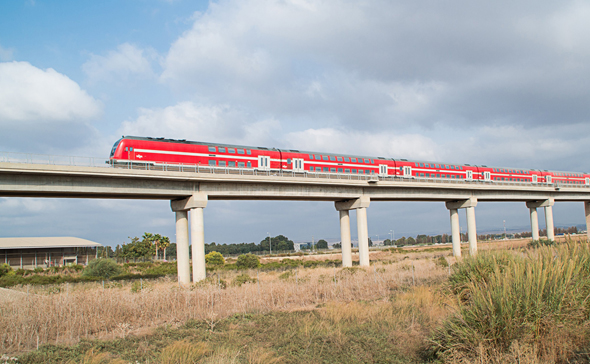 Israel Railways. Photo: PR

The route will operate in each direction twice an hour, and will increase to three times per hour in 2020, according to the company's statement.

In September, the company completed a first trial ride of the route, conducted by a single locomotive, without attached carts or passengers.