Mobileye Insider Trading Defendants to Pay $6 Million
In exchange for not admitting guilt, two defendants will pay six times the allegedly ill-gotten profit they collected
The insider trading case involving Israeli automotive chipmaker Mobileye will end up costing the defendants $6 million in exchange for not admitting guilt, according to settlement agreement documents filed in a New York court last week and reviewed by Calcalist. The fine is more than six times the profit the defendants allegedly collected.

Calcalist first reported on the brewing settlement in early November.

James Shaoul, the Jerusalem resident accused by the U.S. Securities and Exchange Commission (SEC) of using insider information about the 2017 acquisition of Mobileye by Intel, is set to pay $4.15 million, while his brother, Roger E. Shaoul, will pay $1.85 million.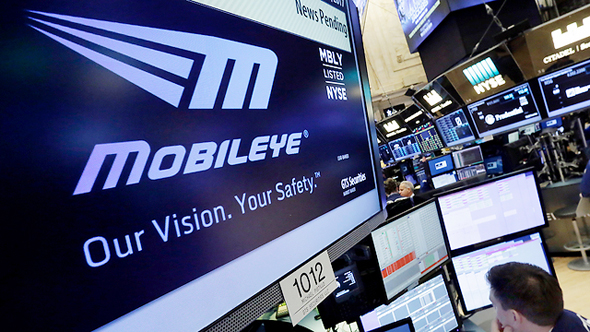 Mobileye. Photo: EP

Intel first announced the deal to acquire Jerusalem-headquartered Mobileye for $15.3 billion in March 2017, causing Mobileye to jump 28% on Nasdaq. A month later, the SEC charged two Richmond, Virginia residents with insider trading related to the acquisition, which netted them a joint profit of $925,000. One of the accused was Roger E. Shaoul. In September that year, the SEC included James Shaoul in the complaint, accusing him of being the unlawful source of the information. Shaoul had professional and personal relationships with Mobileye co-founders, Amnon Shashua and Ziv Aviram, according to the SEC.

Civil lawsuits filed by the SEC in such cases often end with a monetary settlement in exchange for not admitting guilt. The agency has already settled one lawsuit in the Mobileye case in such a way: Ariel Darvasi, then-vice dean of the Faculty of Science at the Hebrew University of Jerusalem, agreed to pay a fine of $854,000—twice the profit he made—in exchange for not admitting guilt due to his ill health.