Cyber 2020
Identity Theft Is the Biggest Cybersecurity Concern, Says Cisco Exec
Oren Sagi, the general manager of Cisco Israel, spoke Monday at Calcalist's Cyber 2020 conference
One of the main cybersecurity concerns today is positively identifying a user, according to Oren Sagi, the general manager of Cisco Systems Israel. Sagi spoke Monday at Calcalist's Cyber 2020 conference, held at shared office venture Labs at Tel Aviv's Azrieli Sarona tower.

More and more security breaches are the result of identity theft and there are no monitoring and control systems capable of confirming identities, Sagi said.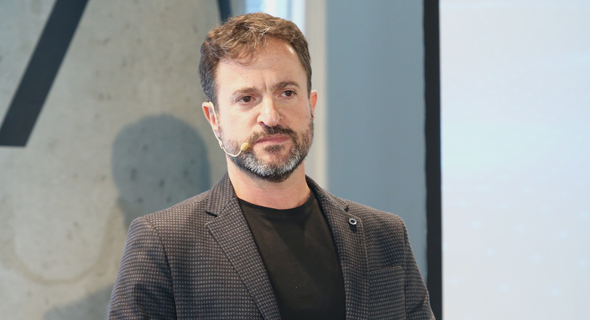 Oren Sagi, general manager of Cisco Israel. Photo: Orel Cohen

We are looking at a complete revolution in our approach to connectivity with people working from home, from a cafe, or from the office, using a multitude of devices from different sources, including their personal computers or tablets, Sagi said. We have moved from apps stored on local networks to cloud-based apps, he added. With this new reality, is it possible to trust the identity of users, or the integrity of their equipment, he asked. "Should a printer really be connected to a server holding vital databases?"

According to Sagi, 81% of all breaches are the result of identity theft, 54% of weaknesses used by hackers are known but not addressed, and recent years have seen a 300% increase in the variety of spyware used on internet-of-things (IoT) devices.

"A new architecture based on a zero-trust policy is required here," Sagi said. Pouring $6.8 billion into research and development each year, Cisco has developed an app monitoring tool that constantly manages permissions and exposures, limiting access to the network, Sagi said. "Trust must be re-established with every connection," he added.