Tips
4 Tips for Israeli Entrepreneurs Looking to Break Into the Healthcare Industry
Stop focusing on the digital—startups need to tackle the challenges of digital health the same way they would all other challenges in healthcare, writes Samuel Cronin, head of healthcare innovation at the UK Israel Tech Hub
Digital health is not a field, a category or a technology—it is simply a term we use to describe how healthcare is practiced today. That being the case, Telemedicine, mHealth, remote patient monitoring—soon enough, these newly named sectors will likely revert back to being just medicine, health, and patient monitoring. Eventually, the names will change but the practices will not be abandoned, we will just become more accustomed to the fact that we live in a data-driven world where digital technologies play a major role in improving our lives.

Israeli health tech entrepreneurs, unlike their U.K. counterparts, often come from a technological rather than a medical background. As such, in Israel, there is a tendency to treat the industry the same as any other tech sector, where one can move fast and break things. But it is time to stop focusing on the digital aspect of healthcare. Startups need to treat the challenges of digital health the same way all other challenges in healthcare are handled. When developing new technologies, it is impossible to ignore the deep fundamentals of healthcare provision, payment structures, regulation, the underlying science, and clinical research as these all are crucial.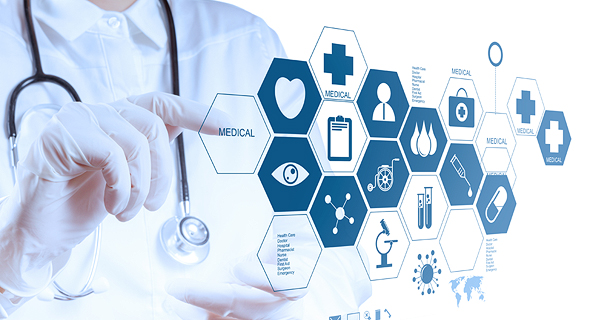 Health tech (illustration). Photo: Shutterstock

In trying to meet with as many health tech companies as possible, I have assembled a list of advice to companies and entrepreneurs taking their first steps in the health sector.

Consider necessity and profitability

Before moving forward, consider whether the product is actually needed to the extent that someone will be willing to pay for it? The challenge in a country like Israel, with outstanding innovators and engineers and a bustling startup ecosystem, is that many rush headlong into the problem without stopping to ask who the potential clients are. I see people innovate based on perceived needs rather than researched real-world needs. This issue is not unique to healthcare but is a little more painful here and stings a little sharper.

Consult international experts

When you are assessing needs, on a global level, peek your head out of Israel and try to learn what healthcare looks like in your target countries. The healthcare system in Israel is not representative of the way these systems operate elsewhere. Bringing onboard expert advisers, such as investors from the industry, that have global healthcare networks and can give you access to people with know-how, is vital. These connections provide a good way to jump-start and later leapfrog your knowledge of how healthcare looks like in other geographies and your ability to engage with key opinion leaders.

Cough up the evidence

I see too many open mouths when I ask entrepreneurs to present evidence of the validity of their technologies. In healthcare, you cannot just rely on logic and a good idea, as people's lives may be at stake. It may start there but you need to generate evidence, clinical or otherwise, and refer to it as such. Preferably, this would be evidence generated within a global healthcare system. Last year, I led the UK Israel Tech Hub to sign a memorandum of understanding with the U.K.'s Northern Health Science Alliance (NHSA), enabling Israeli healthcare innovators to access the clinical research environment in the north of England and its 15 million patient population. So far, many Israeli companies have engaged with the U.K. via this channel. Technologies validated and data generated outside of Israel, especially within the U.K.'s National Health Service (NHS), are worth more on the global playing field.

Disruptive technologies are more vital than disruptive products

It is a near-universal law that clinicians have a caseload disproportionate to their available time. For entrepreneurs, this creates an excellent opportunity to innovate. But, when you are an overworked clinician, it is hard to find the time to learn how to use something new, especially when an error could directly impact a patient's health. Thus, disruptive products that take significant time and training to master face an uphill battle for adoption.

Tel Aviv-based artificial intelligence medical imaging company Aidoc Medical Ltd. is a great example of a company that studied the workflow of its users and built a tool that integrates as seamlessly as possible into their day, whilst Healthy.io Ltd.'s smartphone urinalysis app alleviates the practitioners' burden by keeping easily diagnosed patients away from the clinics.

The above points are far from binding rules and are perhaps guidelines at best. I have met many truly outstanding Israeli healthcare startups addressing real-world needs with a well-developed product that slips seamlessly into the system. Perhaps my main advice would be, not to succumb to the temptation to stick with what you think you know.

Samuel Cronin is the healthcare innovation manager at the UK Israel Tech Hub, a team working out of the British embassy in Tel Aviv to source Israeli tech for the British industry.