3D Printing Company Stratasys Appoints Yoav Zeif as CEO
Stratasys manufactures 3D printers and production systems for several industries, including aerospace, automotive, healthcare, and consumer products
Nasdaq-listed 3D printer maker Stratasys Ltd. has appointed Yoav Zeif as the company's new CEO, effective February 2020, the company announced Tuesday. Stratasys' interim CEO Elchanan (Elan) Jaglom will continue to serve as the company's chairman.

Zaif has been a partner in the New York office of consulting firm McKinsey & Company Inc. since 2018, and has previously held executive positions at Israel-based drip-irrigation company Netafim Ltd. and pesticides manufacturer Adama Ltd.

Stratasys manufactures 3D printers and production systems for several industries, including aerospace, automotive, healthcare, and consumer products. The company is dually headquartered in Minneapolis, Minnesota and Rehovot, Israel following a 2012 merger with Israeli printer manufacturer Objet Ltd.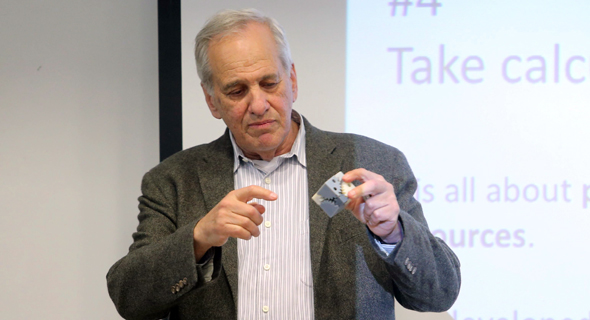 Stratasys' interim CEO Elchanan (Elan) Jaglom. Photo: Nimrod Glickman