Gaming Software Startup Overwolf Expands Into New Offices
Overwolf develops a service that enables third-party developers to create modifications to existing PC games, which are then available through Overwolf's app store
Tel Aviv-based gaming startup Overwolf Ltd. has recently signed an agreement to lease the seventh floor of a building in Tel Aviv suburb Ramat Gan, the company announced Wednesday. The company intends to grow its team in Israel from 68 to 100 employees.

The new 850-square-meter office will cost Overwolf approximately NIS 1.7 million (approximately $485,000) annually.

Founded in 2009, Overwolf develops a service that enables third-party developers to create modifications to existing PC games, which are then available through Overwolf's app store. In addition to giving an outlet for third-party game developers, Overwolf supplies a social media overlay for online games. The company has raised $21.3 million to date, according to Pitchbook data.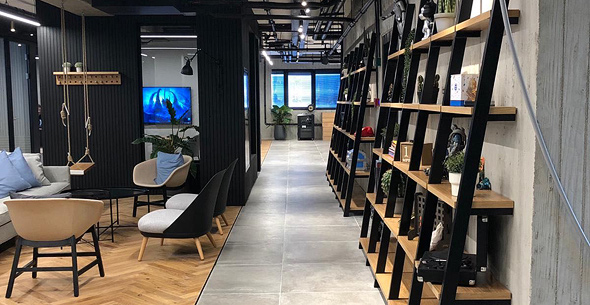 Overwolf's offices. Photo: PR