Employees of Cyber Deception Company Cymmetria File for Liquidation
In September, Cymmetria was acquired by private equity firm Stage Fund; months later, Stage Fund shut down the operation
Employees of Israeli cyber deception company Cymmetria Inc. have filed for an order of liquidation with the Tel Aviv district court Wednesday, claiming the company is unable to pay them some NIS 1 million (approximately $285,600) in unpaid wages. Cymmetria was acquired by Denver, Colorado-based private equity firm Stage Fund in September.

Initially, Stage Fund intended to continue operating Cymetria'a research and development center in Israel, but later, Stage Fund's CEO and chairman Daniel Frydenlund decided to shut down its local operations, ordering Cymmetria's CEO Gadi Evron to dismiss all of the company's employees in Israel effective immediately. Now, Cymetria's recently discharged employees are saying that the company has not paid them their November wages, as well severance and other payments for which they are entitled by law.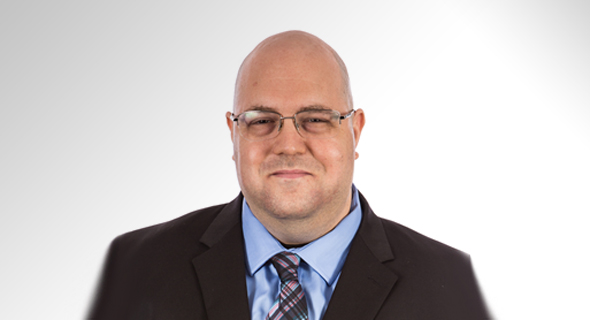 Cymmetria's Gadi Evron. Photo: PR

The new owner of the company decided surprisingly and unilaterally to end the company's operations in Israel and its financing, Evron said in an interview with Calcalist. "We have made every effort to prevent the decision, and, having failed, we took legal action to assure our workers' rights are met," he added.

Stage Fund has yet to respond to Calcalist's request for comment.

Founded in 2014, Cymmetria's developed technology that creates decoy servers that simulate the real IT infrastructure in organizations to lure hackers and monitor their actions in a controlled environment.