Brief
Israeli Defense Contractor Elbit Successfully Launches its First Nanosatellite
Planned for commercial purposes, NANOVA hosts a UHF communication payload providing a direct satellite link for data, voice and text messaging
Nasdaq and Tel Aviv-listed Israeli defense contractor Elbit Systems Ltd. announced Wednesday it had successfully launched its first nanosatellite NANOVA into space.

Weighing just 5 kilograms, the juice box-sized nanosatellite was developed as part of an initiative by the BIRD (Israel-U.S. Binational Industrial R&D) Foundation in collaboration with an unnamed U.S. company. Planned for commercial purposes, NANOVA hosts an Ultra High Frequency (UHF) communication payload providing a direct satellite link for data, voice, and text messaging.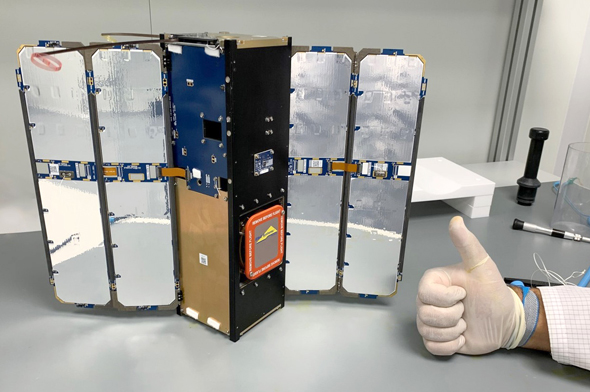 Elbit's nanosatellite NANOVA. Photo: Elbit

The nanosatellite was launched from the Satish Dhawan Space Centre in southern India and is set to be controlled from Elbit's headquarters in Haifa, in northern Israel.

Founded in 1966, Elbit specializes in a variety of electro-optical systems, intelligence surveillance, command and control systems, and unmanned aircraft vehicles.