Ridesharing Company Via to Open R&D Center in Jerusalem
Via operates transportation services in 50 locations and more than a dozen countries, offering various modes of operation in different places
New York-headquartered ridesharing company Via Transportation Inc. will open a research and development center in Jerusalem, the company announced Sunday. The company intends to hire 50 additional developers and engineers for the new center, set to open in the first quarter of 2020.

Via currently operates a research and development center in Tel Aviv, employing a team of 250. The new center will be run under the leadership of Yoni Colb, a co-founder and former CEO of software company Quickode Ltd.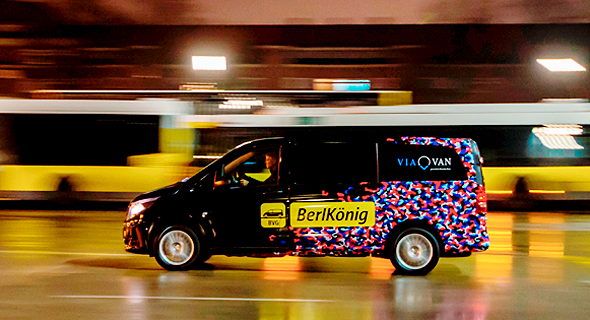 A Via van. Photo: BVG

Founded in 2012, Via operates transportation services in over 90 locations and more than a dozen countries, offering various modes of operation in different places, including on-demand shuttles and ridesharing services. The company has raised $387 million to date.

In August, Via announced it was selected to manage the New York City Department of Education's school bus system.