Three Tech Incubators to Be Established in Israeli Periphery Towns
The incubators will be established in the northern Israeli town of Karmiel, at Idan haNegev Industrial Park located near the southern Bedouin city of Rahat, and in the southern city of Yeruham
Three tech incubators are set tobe established in three Israeli periphery towns, the Israel Innovation Authority (IIA), the Israeli government's tech investment arm, announced Monday. The incubators will be established in the northern Israeli town of Karmiel, at Idan haNegev Industrial Park located near the southern Bedouin city of Rahat, and in the southern city of Yeruham.

The incubators are expected to assist with the establishment of 130 startups over five years, with a budget of up to NIS 1 million (approximately $290,000) per startup. The incubators will serve to introduce entrepreneurs to strategic partners and investors from Israel and abroad, and provide access to laboratories and production facilities, the IIA said in a statement.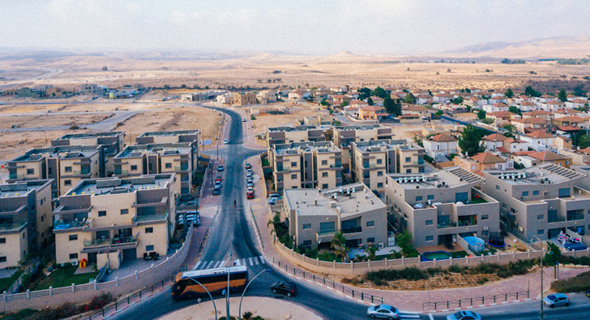 Israeli town of Yeruham. Photo: Elad Malka

The incubator in Yeruham will specialize in medicinal cannabis.

The goal of the project is to encourage local entrepreneurship and promote startups with a high likelihood of creating quality jobs in the area, the IIA said.