Life Sciences Venture Fund aMoon Invests $5 Million in Cancer Drug Company
NanoGhosts turns stem cells into a drug delivery system that specifically targets cancerous tumors
Israel-based life sciences, healthcare, and technology venture capital firm aMoon, together with an unnamed private investor, invested $5 million in cancer drug startup NanoGhosts, aMoon told Calcalist. This is NanoGhosts's first investment.

Founded earlier this year by Marcelle Machluf, a researcher at Israeli research university the Technion Israel Institute of Technology, NanoGhosts' technology is based on its founder's research, that the Technion's commercial unit has patented in the U.S. and Europe.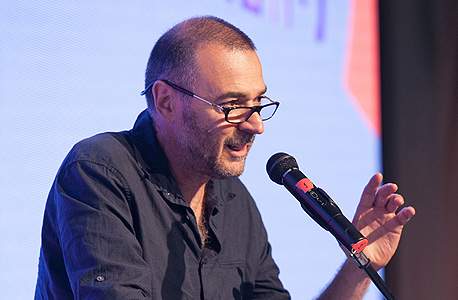 AMoon co-founder Marius Nacht. Photo: Orel Cohen

"It's a drug delivery system that knows how to specifically target cancerous tumors," Machluf said in a Monday interview with Calcalist.

In her research, Machluf took stem cells from mesenchymal cells and redesigned them to become selective, in a way that allows for their use as universal non-viral gene therapy. Performing this procedure, what remains is an empty envelope, a ghost of the original cell, Machluf explained. The ghost cells retain their unique surface-associated tumor-targeting capabilities. At this point, the mantle is decomposed into nanometric particles that can be filled with a drug that can inhibit cancer growth, Machluf said.

Machluf's research has been conducted on several different types of animal cancers and had dramatically prolonged the animals' survival because it targeted cancer cells specifically without harming non-cancerous cells or organs, according to Technion statements.

AMoon was founded in 2016 by Yair Schindel, the former CEO of an Israeli government agency in charge of pushing forward digital initiatives, and Marius Nacht, the co-founder of firewall pioneer Check Point Software Technologies Ltd. Its first fund was backed exclusively by Nacht. AMoon's portfolio companies include gut microbiome analysis company DayTwo Ltd., cancer diagnosis startup Ibex Medical Analytics Ltd., and medical analytics company Zebra Medical Vision Ltd.