Israeli Startup Accelerator Fusion LA Partners With VC Firm GoAhead Ventures
Fusion LA also announced it is now receiving applications for its next cohort. Startups selected for the nine-week program will each receive a $110,000 cash investment, free office space in Santa Monica, and access to a network of investors and executives
Fusion LA, a Santa Monica, California-based accelerator that runs an entrepreneurship program for Israeli startups, announced Thursday it has partnered with Menlo Park, California-based venture capital firm GoAhead Ventures. The partnership is meant to increase the access Fusion LA participating startups and alumni have to Silicon Valley investors, according to a statement.
GoAhead Ventures currently has $110 million in committed capital and has invested in more than 30 early stage companies, including four Fusion LA alumni.
Fusion LA also announced application is now open for its next cohort. Between six and nine startups will be selected for the nine-week program, each receiving a $110,000 cash investment, free office space in Santa Monica, and access to a network of investors and executives in Silicon Valley and Los Angeles.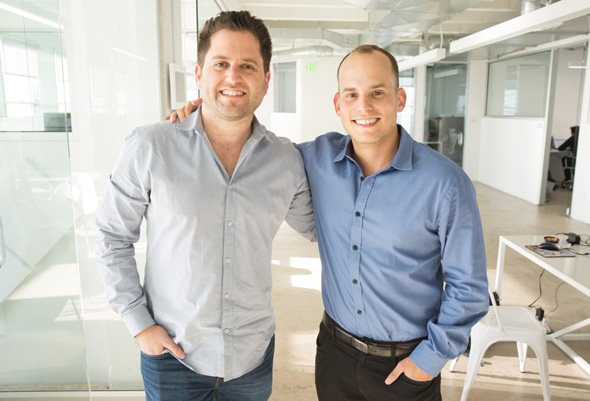 Fusion LA co-founders Yair Vardi (left) and Guy Katsovich. Photo: Elizabeth Dixon