Billionaire Roman Abramovich Buys $58 Million Beach-Front Property in Tel Aviv
The vacant property has 6,500 square meters of office space, and municipal plans show that building rights could be extended to 12,000 square meters
Israeli-Russian billionaire Roman Abramovich has bought a beach-front vacant office building in Tel Aviv for NIS 200 million (approximately $58 million), according to municipal records viewed by Calcalist. The deal, closed in November, is the latest in a string of real estate acquisitions and local investments Abramovich made in recent years.

Abramovich bought the property from businessman Dominique Romano, who bought it in 2016 for NIS 150 million (approximately $43 million). It offers 6,500 square meters of office space and a two-floor parking space that fits 130 vehicles. According to Tel Aviv's municipal development plans, the property's building rights could be extended to 12,000 square meters, and it could be converted into a hotel or a residential building.

Abramovich, whose estimated net worth is $12 billion, came in at 107th place on Forbes' 2019 list of the world's richest. In 2015, Abramovich bought a lot in Tel Aviv's historic Neve Tzedek neighborhood for NIS 100 million (approximately $27 million). Abramovich, who was granted Israeli citizenship in 2018, is set to build a 1,500-square-meter mansion on the property.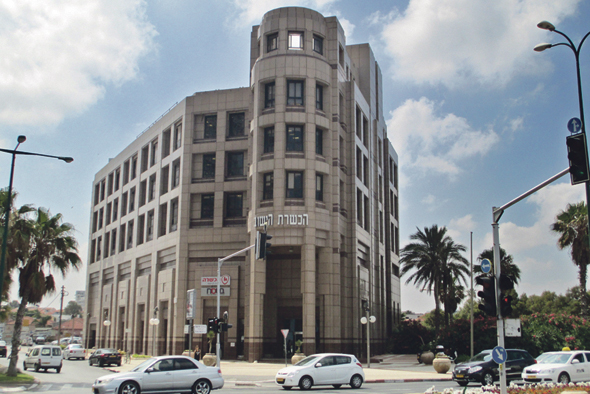 Tel Aviv building bought by Roman Abramovich. Photo: Avishai Teicher