List
10 Biggest Tech Fails of the Decade
From anonymous social networks, through failed IPOs, to combustible smartphones, Calcalist reporter Raphael Kahan gathered the 10 most cringe-worthy tech flops of the past decade
Every year dozens, if not hundreds, of new technological products reach the market. Some, like iPhones, Netflix, and Facebook, become overwhelming success stories, while others are ultimately deemed complete failures, sometimes even scams.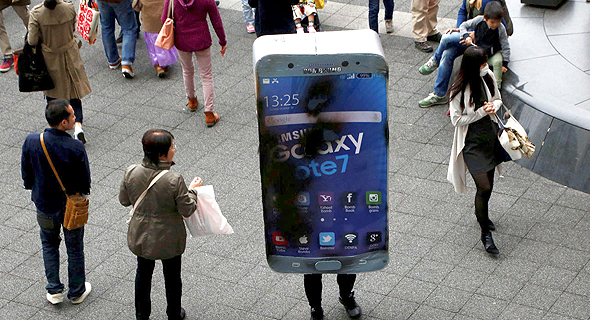 A man dressed as a combusted Samsung Galaxy Note 7. Photo: Reuters

Below is a ranking of 10 of the most prominent failed technologies of the past decade.

10. Secret

You might recall how in 2014, social networking apps promising users the ability to post anonymously began to sprout, prompting users to publish secrets, gossip, and exclusive scoops about their own friends. Perhaps the most famous was mobile app Secret, which enabled users to communicate incognito with their existing social circles on other social networks. Other apps, including Yik Yak, Whisper, and Ask.fm, soon caught on. At its prime, Yik Yak Inc. managed to raise $75 million from investors such as Sequoia Capital, while Secret Inc. raised over $35 million.

However, it seems that as much as we all love to gossip, social media networks require users to have names and identities in order to maintain interest. It was not long before most of these apps were decommissioned. Another element driving away potential users was the fact that identities were often weakly veiled, allowing hackers to easily identify the actual people behind the stingy posts.

9. Magic Leap's AR glasses

Founded by Israeli entrepreneur Rony Abovitz, Plantation, Florida-headquartered Magic Leap Inc. was supposed to be the next big thing. The company claimed it could bring augmented reality technologies to the masses with capabilities that have yet to be seen outside of science fiction movies. But when its long-awaited headset was finally launched last year, tech enthusiasts were disappointed to find a less than revolutionary device, compared to existing products on the market. Earlier this month, The Information reported that Magic Leap was only able to sell about 6,000 pieces of its $2,300 device in the first six months following its launch, quite a disappointing figure for a company that managed to raise several billion dollars from investors including Google and JP Morgan.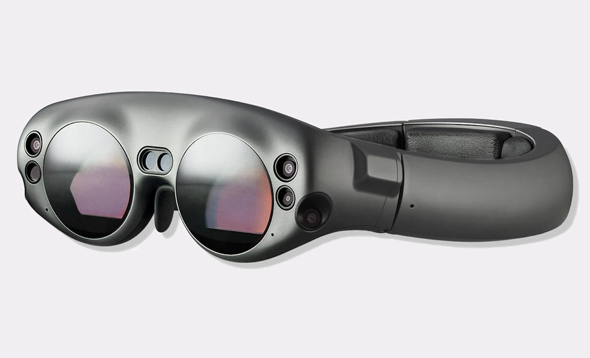 Magic Leap's AR goggles. Photo: PR

8. Samsung Galaxy Fold

About 18 months ago, rumors began to surface that Samsung was reviving its plans to produce a mobile device with a flexible screen. Such screens have been around for several years and were exhibited at leading tech conventions but have yet to be implemented in an actual product until Samsung took on the challenge and work on the first foldable smartphone began. The Galaxy Fold was launched in February this year but was soon christened a catastrophe.

The device, thousands of units of which were sold on pre-order, turned out to be no more than a paperweight due to screen issues, rendering it unusable in a matter of days. Considering its high profile and its $2,000 price tag, the Galaxy Fold debacle was a massive PR nightmare for the world's largest smartphone manufacturer. Samsung intends to launch a second-generation foldable phone in the upcoming months.
Samsung Galaxy Fold. Photo: Reuters

7. Every social network by Google

The funny thing about Google is that while it is among the internet's undisputed rulers, it has yet to gain a substantial hold on the web's three main innovative fields: social media, instant messaging, and enterprise cloud computing services. Most prominent of all is its failure in the realm of social networks, driving it to decommission all of its attempts, four so far, in the past 10 years.

The most devastating failure was Google Plus, aggressively launched in 2011. To make it more relevant, Google automatically added all of its Gmail account holders, but its appeal remained obscure, offering no added value to users who already had functioning Facebook or Twitter accounts. With users spending little to no time on it, Google officially announced in April that Google Plus will be discontinued.

6. Uber and Lyft

Ride-sharing companies Uber and Lyft gained much public attention since their launch, but their failure revealed itself fully once they decided to go public. Uber had a valuation of $120 billion before its Nasdaq initial public offering (IPO) in May, which brought its market capitalization down to just $75 billion. Since then, Uber's stock has further devalued, from $45 per share at the time of the IPO to $30.67 at market close Friday, losing nearly 40% of its worth. Uber's massive losses amounted to over $5 billion in the second quarter of 2019. Its rival Lyft is in slightly better shape with $644 million in losses for the quarter but has also seen a devaluation of over 30% since its March IPO. Both companies are unlikely to become profitable before 2021.

5. Facebook phone

Early in the decade, Facebook founder and CEO Mark Zuckerberg believed his social network should become the internet's main source of information. To achieve this goal, it was not enough to have its app at the top of every mobile phone application store, and in 2013, Facebook tried to make its own Android-based smartphone to further control users' content consumption. Three models were eventually manufactured by HTC, all of them shelved after failing to meet sales expectations.

4. Hyperloop

Alongside his relatively successful companies, Tesla and Space X, Elon Musk also tried his hand at mass transport, with Hyperloop—a sealed system of air-free tubes through which a passenger pod would travel at high speeds without resistance or friction, saving on fuel. Experiments began in 2014 but not a single kilometer of active hyperloop tunnel has yet to be built. Even Musk has seemingly moved on to standard, boring, car tunnels, founding The Boring Company in 2016.

3. Juicero

More of a hoax than a business failure, Juicero Inc. is one of the best examples of how investors can get temporarily side blinded and waste money on fake tech. Juicero sold a $400 kitchen counter device that supposedly produced fresh, cold-pressed juice from vacuum-sealed bags sold separately. In 2017, Bloomberg called Juicero's bluff, showing readers the bags can be squeezed manually to receive the same result as the presser. A day after the story was published, The Verge reported Juicero was offering all of its customers a full refund. The company went out of business five months later.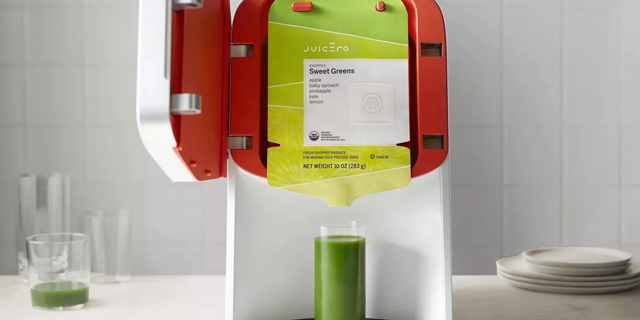 Juicero's presser. Photo: PR

2. Every other Windows OS
Microsoft has the highest market capitalization in the world, amounting to $1.2 trillion, far surpassing Apple, Google, Facebook, and Amazon. But the company still has quite a few failures under its belt. Most prominently, every other Windows operating system to hit the market seems to rub users the wrong way. This started with ME in 2000 that followed the extremely popular Windows 98 and was so buggy that it had to be replaced by Windows XP just one year later.

This streak of one successful OS followed by a complete flop repeated itself several times, manifesting in the past decade in the hated Windows 8, which was quickly replaced by the beloved Windows 10. This decade also saw Microsoft attempting and failing to enter the mobile OS market with its Windows Phone and Windows RT operating systems for mobile phones and tablets, respectively.

1. Samsung Galaxy Note 7

First place had a lot of worthy contenders—some more infuriating such as Apple's butterfly keyboard, malicious joy invoking such as Amazon's smartphone, or hopeful as to the fate of humanity, such as the death of Google's smart glasses—but none more impressive a failure than Samsung's Galaxy Note 7. Launched in 2016, Samsung's flagship smartphone received high praise for its advanced technological capabilities and large screen but less than a year later, the company had to recall it. The reason: its battery's tendency to spontaneously combust, at one time on a plane mid-flight. Credit Suisse analysts estimated the damages suffered by Samsung as a result at $17 billion.