Lime Places Automatic Speed Limit on E-Scooters in Tel Aviv
The company's shared scooters, capable of reaching a speed of 25 kilometers per hour, now automatically slow down in certain densely populated areas
Shared e-scooter company Lime now enforces speed limits on its Tel Aviv scooters. Starting earlier this week, the company's scooters—which have a maximum speed of 25 kilometers per hour—automatically slow down when reaching certain areas. On the city's central Ibn Gabirol Street, the speed limit is 14.5 km per hour, while in areas where riding e-scooters is forbidden, Lime's vehicles automatically slow down to a minimum speed of 5 km per hour, forcing riders to dismount.

Last month, Tel Aviv announced its intention to require shared e-scooter companies operating in the city to restrict speed in densely populated areas. The new speeding regulations will go into effect on February 1.

Last week, Lime sent out an open call to entrepreneurs and startups to come up with technologies to increase road safety. "On a global scale, Tel Aviv is a small city, but in terms of micro-mobility, it is one of the world's leading cities in adoption and regulation of e-scooters and bikes," Yaniv Goder, who heads Lime's Israeli operation, said in a statement.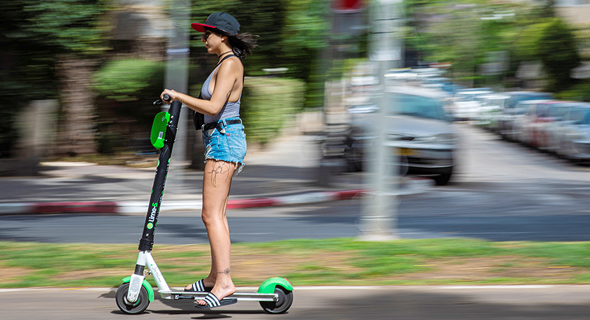 Lime e-scooter. Photo: Yuval Chen