Carlos Ghosn Faces Legal Trouble Over Past Visit to Israel, Report Says
The former auto exec and current fugitive who fled Japan to avoid trial is now sheltering in Lebanon, where a 2008 visit to Israel is considered a crime, the Washington Post reported Friday
Carlos Ghosn, the former chairman and CEO of the Renault–Nissan–Mitsubishi Alliance who has recently fled Japan to avoid charges of embezzlement and other financial crimes pressed against him, is now facing new legal trouble in Lebanon, the Washington Post reported Friday. Ghosn, who holds Lebanese, French, and Brazillian citizenships, arrived in Beirut last week after being smuggled out of Japan in a daring operation.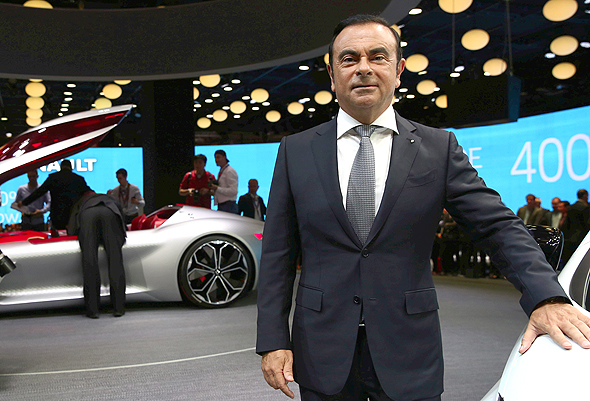 Former Renault-Nissan-Mitsubishi's CEO and Chairman Carlos Ghosn . Photo: Bloomberg

According to the Washington Post, Ghosn's 2008 visit to Israel, a business trip during which he also met with then-Israeli President Shimon Peres and then-Prime Minister Ehud Olmert, constitute a crime in Lebanon, which has been in a state of war with Israel for decades. If found guilty, Ghosn could face a prison sentence of up to 15 years in Lebanon, the Washington Post reported.