IceCure Receives Additional FDA Clearance For Its Cancer Freezing Technology
IceCure develops an ultrasound imaging-guided probe that injects liquid nitrogen into a tumor, freezing its tissue in a process called cryoablation
Tel Aviv-listed medtech company IceCure Medical Ltd. has been cleared by the U.S. Food and Drug Administration (FDA) to use its tumor-freezing technology on additional types of cancers, IceCure announced Tuesday. The company was already cleared to use its technology on breast cancer patients.

Following the new FDA clearance, the company can market its technology in the U.S. for the treatment of cancerous and benign tumors of the kidney, liver, ear, nose, and throat.

Founded in 2006 and headquartered in Israel's affluent coastal town Caesarea, IceCure develops an ultrasound imaging-guided probe that injects liquid nitrogen into a tumor, freezing its tissue in a process called cryoablation. The destroyed tumor cells are then reabsorbed in the body over time.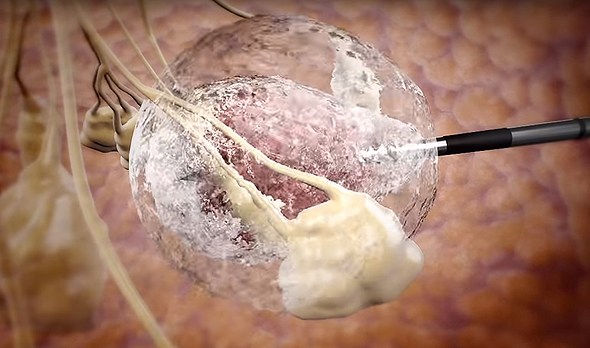 A rendering of IceCure's technology. Photo: IceCure Medical Ltd.