Chipmaker Sckipio Agrees to Transfer Employees to Sequans Communications
Sckipio develops chips for modems and broadband applications and has recently run into trouble, as major clients halted their orders
Israel-based chip company Sckipio Corp. has agreed to transfer 25 of its local software developers to New York-listed Sequans Communications SA, Sckipio CEO David Baum said in a Wednesday interview with Calcalist. Baum did not disclose the financial terms of the deal.

A handful of the company's employees will remain with the Sckipio alongside its management team to continue developing its technology, Baum said.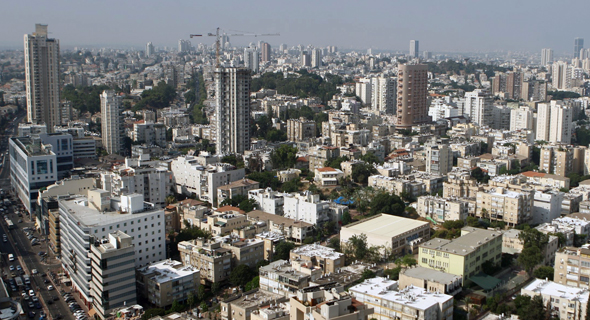 Tel Aviv suburb Ramat Gan. Photo: Orel Cohen

Founded in 2012 and based in Tel Aviv suburb Ramat Gan, Sckipio develops chips for modems and broadband applications. The company has raised $27 million to date from investors including Intel Capital, the venture investment arm of Intel, and Japanese multinational semiconductor company MegaChips Corp.

Several of Sckipio's large clients, including American telcoAT&T Inc., recently halted their orders from Sckipio, making it very difficult for it to continue its operations, Baum said.

Baum also co-founded chip company CopperGate Communications, acquired by Sigma Designs Inc. in 2009 for $190 million.