Israel Wants to Shoot Down Rockets With Lasers
The Israeli Ministry of Defense announced a breakthrough in the development of laser defense systems, intended to intercept a variety of threats including drones and, rockets, artillery, and mortar attacks
The Israeli Ministry of Defense announced Wednesday it has had a significant breakthrough that will allow it to develop rocket and drone shooting laser defense systems.

The systems are intended to intercept a variety of threats, including unmanned aerial vehicles (UAVs) and rocket, artillery and mortar (RAM) attacks, according to the ministry's statement. Three such high-energy laser systems are currently in development—a ground-based laser system to complement the capabilities of Israel's existing anti missile system Iron Dome; a maneuverable that could be mounted on a vehicle to defend soldiers on the battlefield; and an aircraft-mounted system.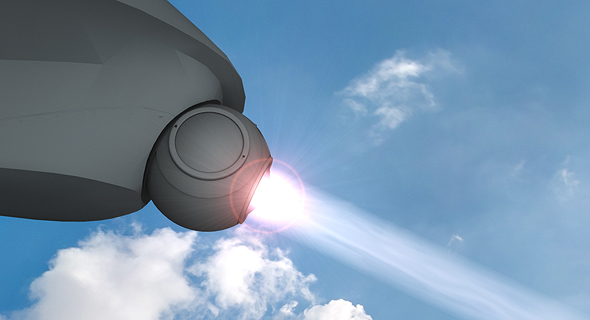 The laser system. Photo:The Israeli Ministry of Defense

The ministry intends to conduct demonstrations of the new systems throughout 2020, Brig. Gen. Yaniv Rotem, head of R&D at the Directorate of Defense Research and Development (DDR&D), said in a statement. The laser systems are intended to come in addition to, and not instead of systems like Iron Dome, Rotem said.

The laser systems are being developed in collaboration with Israeli defense contractors Rafael Advanced Defense Systems Ltd. and Elbit Systems Ltd.