Auto Parts Company Aptiv Partners With Automotive Chip Company Valens
Valens manufactures semiconductor products for the delivery of uncompressed HD multimedia content for the automotive, industrial, and consumer electronics markets
New York-listed electric vehicle parts manufacturer Aptiv PLC has partnered with Israel-based automotive chip company Valens Semiconductor Ltd., the latter announced Wednesday at the Consumer Electronics Show (CES) in Las Vegas. As part of the agreement, the two companies will work together to further develop Aptiv's smart vehicle architecture system, which reduces the number of connections and individual devices within a given vehicle.

Financial details of the partnership were not disclosed.

Founded in 2006, Valens manufactures semiconductor products for the delivery of uncompressed HD multimedia content for the automotive, industrial, and consumer electronics markets. The company has raised $167 million to date from investors including Goldman Sachs, Samsung, and Oppenheimer Asset Management.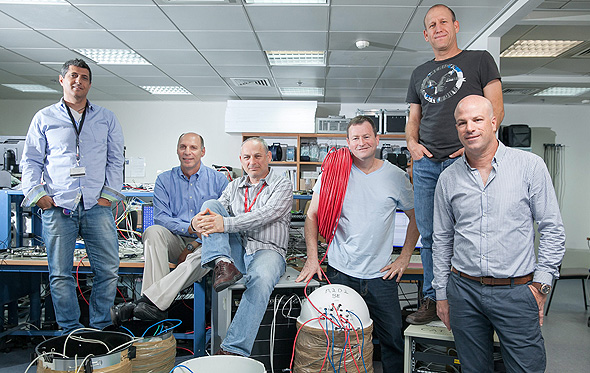 Valens. Photo: Orel Cohen