Israel Grounds Tesla's Autopilot Feature
Israel's Ministry of Transport ordered the electric car company to inform customers in Israel that they are not allowed to use the vehicles' autonomous capabilities
Israel's Ministry of Transport and Road Safety has decided to ground Tesla Inc.'s Autopilot, the self-driving system installed in all of the company's vehicles. The ministry has notified the electric car company it must tell customers in Israel that they are not allowed to use the cars' autonomous capabilities.

Tesla's Autopilot system was first launched in 2013 and offers limited autonomous capabilities that still require a human driver to be present and alert. However, a series of very public, often fatal accidents involving Tesla cars in the past few years, brought public attention to the feature and ignited a federal investigation in the U.S.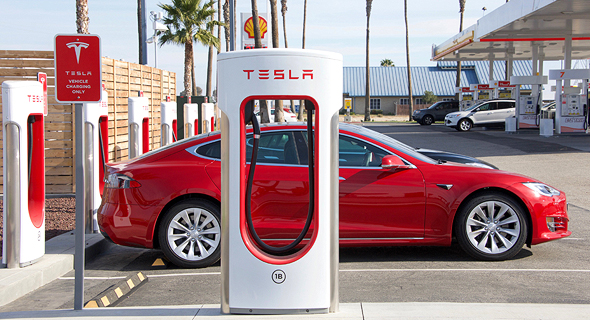 Model 3 Tesla. Photo: Shutterstock

A spokesperson for the ministry confirmed to Calcalist that since autonomous driving has not been approved in Israel, the ministry asked the company to make sure its customers are aware of the limitation.

Last week,Calcalist reported Tesla has leased a 2,000-square-meter showroom in Tel Aviv.