In Israel, Stormy Week Caused More Than $580 Million in Damages
More than 50,000 insurance claims were already filed for damages caused by the storm
The severe storm that ravaged Israel during the first week of January has caused more than NIS 2 billion (approximately $580 million) worth of damages, according to data released last week by the Israel Insurance Agents Association. Israel's cabinet is set to convene Sunday to deliberate on how to reimburse different municipalities for the damages the weather caused.

The severe storm was characterized by bursts of heavy downpour. In the north of Israel, more than 10 centimeters of rain were measured in two days, according to the Israel Meteorological Service. In central Israel, 7.8 centimeters of rain fell over a span of two hours. Heavy rains caused flooding that damaged drainage and sewer systems, electrical infrastructure, roads, and traffic lights. Many in Israel saw damages to private property.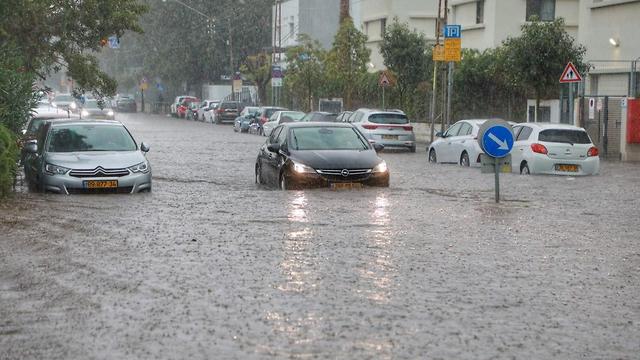 Flooding in Israel caused by January's storm. Photo: Dana Kopel

More than 50,000 insurance claims were already filed for damages caused by the storm, according to Lior Rosenfeld, president of the Israel Insurance Agents Association. More than 25,000 vehicles were impaired, leading to approximately NIS 900 million (approximately $260 million) worth of damages. The association estimated the damages caused to residential housing units at about NIS 400 million (approximately $115 million) and NIS 200 million (approximately $57 million) to private businesses.

Israel does not currently have a law in place that allows for compensation for damage to private property in the case of a natural disaster. Therefore, only those who insured their property will have a right to financial compensation, Rosenfeld said.