Israel's Finance Ministry, Central Bank Warn Against Financial Disaster
Israel's political stagnation could steer the country towards mounting deficit, hurt social services and other essential government functions
Israel's political stagnation could steer the country towards financial disaster, according to the Israeli Ministry of Finance and the Bank of Israel. Ahead of a government meeting on Sunday, the two bodies joined forces to sound the alarm, saying that measures must be taken swiftly to address the national budget, mounting government deficit, and a multitude of financial reforms trapped in legislative limbo following two consecutive indecisive elections last year, and ahead of a third in under a year.

Last month, the Israeli parliament dispersed after it was unable to form a government, setting a new election for March 2. An April 2019 election resulted in sitting Prime Minister Benjamin Netanyahu failing to form a majority coalition, sending the country to another indecisive election in September. Since April, Israel has been ruled by an interim government with limited power. Very few laws were passed or amended since and no budgets had been allocated, which means many government offices have been running on fumes.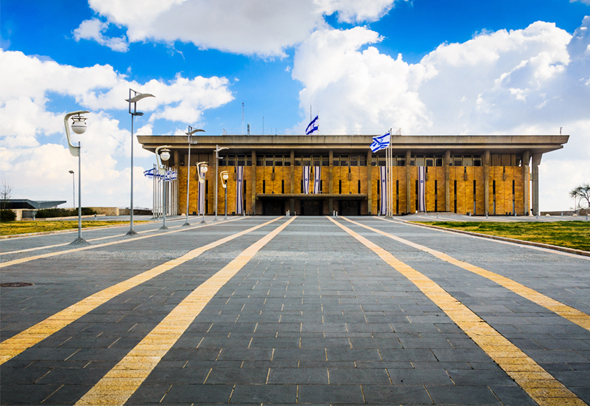 The Israeli parliament. Photo: Shutterstock

Should the elected lawmakers fail again to form a government immediately following the March election, the finance ministry has predicted severe repercussions to social services in the country before the end of the year. If a new government budget is not approved, the ministry predicted that the national deficit would reach a catastrophic size in 2021. Additionally, the ministry calculated that budget cuts of at least NIS 30 billion (approximately $8.8 billion) are required to stabilize the Israeli economy.

The social services facing the highest risk are in the health, education, welfare, and security sectors, the finance ministry said. Already today, the ministry has attributed a NIS 20 billion (approximately $5.7 billion) deficit to the government's failure to approve a budget that takes into account the 2% increase in population since the last budget was approved in 2019.

Last year concluded with a deficit of 3.7% of Israel's gross domestic product (GDP), compared with the government goal of 2.9%. The finance ministry predicts the deficit will increase to 3.9% in 2020 and 4.2% in 2021. According to the ministry, these calculations may even be too optimistic, since they include budgetary demands submitted by the Ministry of Defense as well as a number of previously approved reforms, national infrastructure projects, and government commitments.

Over the weekend, the Bank of Israel published its financial forecast for 2020, estimating growth of 2.9%, down from 3.3% in 2019. Estimated inflation for 2020 is 1%, down from a previous forecast of 1.2%. This is the lowest threshold of the annual inflation target, which was set by the government to be between 1% and 3%.