Future of Money
Banks Need Tech Partners to Create New Income Sources, Says Fintech Entrepreneur
Tali Av-Zuk, founder and CEO of Tel Aviv-based money transfer startup Vala, spoke Monday at Calcalist's The Future of Money conference
Open banking lets startups and fintech companies offer services that compete with traditional banks and financial institutions, according to Tali Av-Zuk, founder and CEO of Tel Aviv-based money transfer startup Vala.

Av-Zuk spoke Monday at Calcalist's The Future of Money conference, held in Tel Aviv in collaboration with Israel's Bank Hapoalim.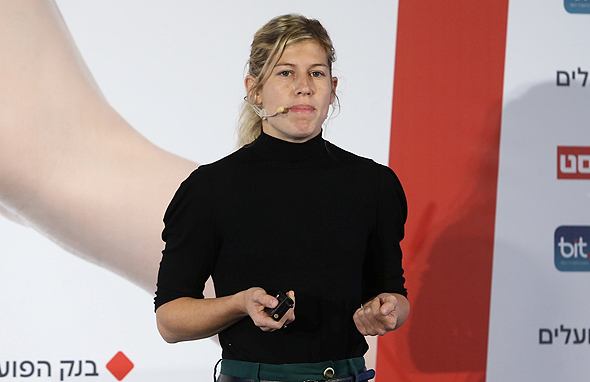 Tali Av-Zuk. Photo: Orel Cohen

Consumers today are far more tech-savvy and willing to adopt financial solutions from sources other than banks, Av-Zuk said. Banks are not going anywhere, as they control regulation, have a sturdy customer base, and profound knowledge of the market, but there is no doubt that their model is changing and that they are looking for innovation, she added. Technology is still not at the core of banks' business models and it is hard for them to keep up, she said. A startup does not have this problem, she added. That is why banks are looking for tech partners to base new sources of income and growth, Av-Zuk said.

Incorporated as Valapay Ltd., Vala was founded in 2016 and offers local and global remittance and payment services.