Future of Money
Israel Doesn't Have Electric Busses Because There Is Nowhere to Park Them, Says National Public Transport Authority CEO
Amir Assraf spoke Monday at Calcalist's The Future of Money conference in Tel Aviv
Israel does not have a designated place to park or charge electric busses, which is delaying the National Public Transport Authority's ability to bring them into circulation, according to Amir Assraf, the CEO of the National Public Transport Authority. Assraf spoke Monday at Calcalist's The Future of Money conference in Tel Aviv.

The Israeli government needs to intervene to speed up this process, he said.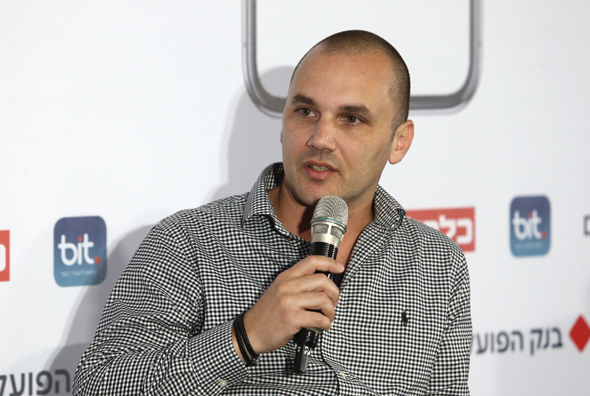 Amir Assraf. Photo: Orel Cohen

By next year, public transportation users in Israel will be able to pay for bus rides without ever taking their hands out of their pockets, Assraf said.

The Authority has rolled out a tender to further digitalize the payment process for bus rides through a dedicated app, Assraf said. The app will be able to determine the cheapest payment options for each individual customer, Assraf said. If a user uses public transportation very often, the app would charge the user for a monthly pass instead of individual rides, he added. The authority is set to begin testing the app next month.