Polish Coworking Company Brain Embassy Opens First Israeli Location
The new coworking space spans four floors and 4,000 square meters at the Adgar 360 building located in east Tel Aviv
Polish coworking company Brain Embassy has opened its first location in Israel. The company's coworking space spans four floors and 4,000 square meters at the Adgar 360 building located in southeastern Tel Aviv, according to a statement released by the company on Monday The Adgar 360 building and Brain Embassy are both owned by Tel Aviv-listed Adgar Investment & Development Ltd.

The coworking space will include some 450 workstations, as well as private offices, conference rooms, kitchen, fitness studios, and an event space. The local research center of American carmaker Ford has already moved into the space, the center's director Boaz Hartal previously announced in a LinkedIn post.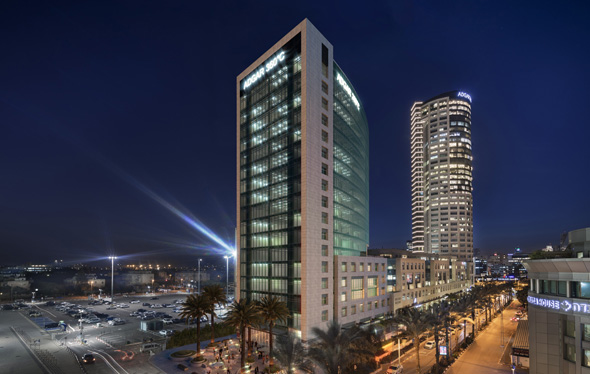 The Adgar 360 building. Photo: Assaf Pinchuk

By the end of 2020, the company intends to open a second location in the country, spanning 2,500 square-meters in central Israeli town Rosh HaAyin, according to company statements.