Gilat Satellite Approaching NIS 2 Billion Acquisition by Unnamed Multinational
The deal's value reflects a 25% premium on Gilat's market capitalization on market open Sunday
Nasdaq and Tel Aviv-listed satellite telecommunications company Gilat Satellite Networks Ltd. is in advanced talks to be acquired for NIS 2 billion (approximately $579 million), according to two people familiar with the matter who spoke to Calcalist on condition of anonymity. A large multinational is in advanced negotiations with Gilat, these people said. The deal's value reflects a 25% premium on Gilat's market capitalization on market open Sunday.
Gilat's largest shareholder is Israel-based private equity firm FIMI Opportunity Funds, which holds a 34% stake, followed by Mivtach-Shamir Holdings with a 9.7% stake. FIMI first entered as an investor in 2012 when it bought 11% of Gilat for NIS 63 million (approximately $17 million), which at that time reflected a 7% premium. In February 2014, FIMI bought an additional 15% stake from York Capital for $10.5 million, and in October of that year it acquired an additional 10% in a tender offer for $25 million. In 2016, FIMI bought an additional 11% as part of an option allocation, reaching a 45% share FIMI has since sold 10% of its shares.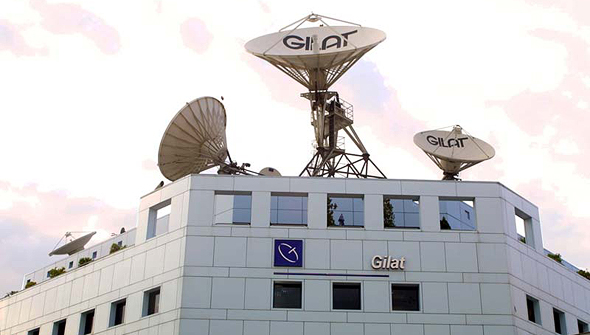 Gilat satellites. Photo: Zvika Tischler
Founded in 1987, Gilat offers broadband satellite communication and networking services.