Israeli Woman Sues Ex-Husband for Libel Over Messages in Kindergarten WhatsApp Group
According to court documents reviewed by Calcalist, the woman is asking for NIS 300,000 (approximately $87,000) in compensation for alleged defamation and violation of privacy
An Israeli woman is suing her ex-husband for embarrassing her on a WhatsApp chat group that hosts other parents in their child's kindergarten class. According to court documents filed last week in Tel Aviv, which were reviewed by Calcalist, the woman is asking for NIS 300,000 (approximately $87,000) in compensation for defamation and violation of privacy.

The woman alleges that her ex-husband has sent multiple personal and damaging messages about her on the aforementioned chat group, sharing information about their custody battle and making accusations that could be considered libel. More than 30 parents from the child's kindergarten class are part of the chat group in question.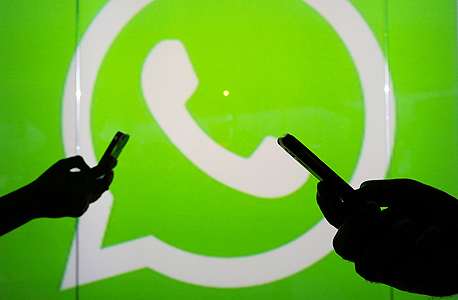 WhatsApp. Photo: Bloomberg

In Israel, WhatsApp groups for parents of kindergarten and school kids are incredibly popular, with many classes maintaining their own WhatsApp group to keep parents informed of school activities, events, and to share pictures.

No defense has yet been filed.