Israel Slips in Bloomberg's 2020 Innovation Index
The annual list takes into account parameters such as spending on research and development, manufacturing capabilities, and concentration of public tech companies
Israel came in sixth on Bloomberg's list of the World's Most Innovative Countries for 2020, published Saturday, down one place from its 2019 ranking. The annual list takes into account parameters such as spending on research and development, manufacturing capabilities, and concentration of public tech companies.

Israel ranked first for research and development intensity, second for researcher concentration, fifth for high-tech density, and seventh for patent activity. The country also ranked 15 for productivity and 31 for value-added manufacturing.

Germany came in first overall on Bloomberg's list, dethroning six-year title holder South Korea, which ranked second. The U.S. also dropped one spot this year, ranking ninth. Consumer electronics powerhouse Japan no longer made the top 10 list, dipping to 12 place after ranking ninth last year.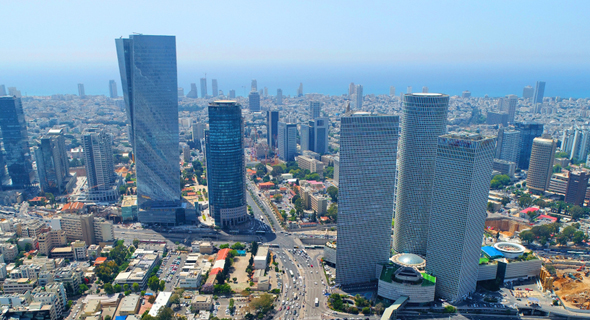 Tel Aviv. Photo: Shutterstock