Unistream Selected to Operate Israel Innovation Authority's Young Entrepreneurs Program
The after-school program is meant for junior high and high school students from minority, particularly the Haredi, Bedouin, and Druze communities
Unistream, an Israeli nonprofit that operates a multi-year after school program aiming to impart underprivileged teens with entrepreneurship and leadership skills, was selected to operate the Young Entrepreneurs program, a joint initiative by the government investment arm Israel Innovation Authority (IIA) and Israel's Ministry of Education, IIA announced Monday. Unistream will be given a budget of NIS 10 million (approximately $2.89 million) to run the program over five years.

The program aims to encourage and educate teens about scientific, technological, and business entrepreneurship. The students receive assistance from the program in transforming their tech ideas into actual prototyped products, and are introduced to key figures from Israeli industry, academia, and startups to receive assistance in developing their products and reaching various markets. The program is an after-school program for students in grades seven through twelve and is aimed at at-risk-youth and minority populations—particularly ultra-Orthodox (Haredi), Bedouin, and Druze communities—residing away from the country's center.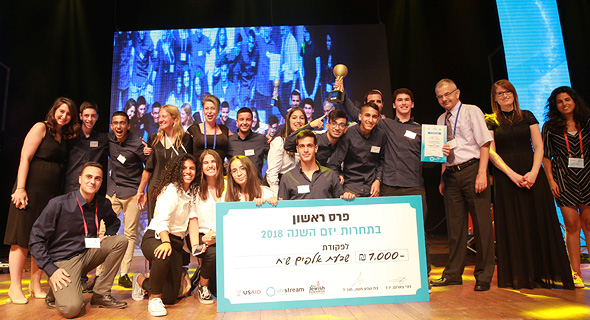 Unistream event. Photo: Orel Cohen

Unistream was founded in 2001 by Israeli businessman Rony Zarom and currently operates 21 entrepreneurship hubs that assist highschoolers in setting up their own businesses, from brainstorming, to prototyping and sometimes even patenting. The young entrepreneurs get access to some 4,500 of Israel's startup founders and business executives acting as mentors, including Facebook Israel CEO Adi Soffer-Teeni, CEO of Citi Israel Neil Corney, and founder of Tel Aviv-listed cafe and supermarket chain Cofix Group Ltd. Avi Katz.