Israel Dips in 2019 Corruption Perceptions Index
For the third year in a row, Israel's score on the Corruption Perceptions Index by nonprofit organization Transparency International has dropped
For the third year in a row, Israel's score on the Corruption Perceptions Index by Berlin-based nonprofit organization Transparency International has dropped. The index ranks 180 countries and territories by their perceived levels of public sector corruption. In 2016, Israel was ranked the 28 least corrupt country in the world, dropping to 32 in 2017, 34 in 2018, and 35 in 2019.

Israel scored 60 out of a 100 point total in 2019. The least corrupt countries in the world in 2019 according to the index, Denmark and New Zealand, both got a score of 87. Of the countries ranked, the average score was 43, with approximately 70% of the countries obtaining a score of 50 or less.

According to the 2019 index, some countries deemed more upright than Israel are the United Arab Emirates at 21 place, the U.S. at 23, Qatar at 30 place, and Botswana at 24. Russia was ranked 137, tied with Lebanon and Kenya, with a score of 28. China and India were also ranked below average, tied at 80 place with a score of 41.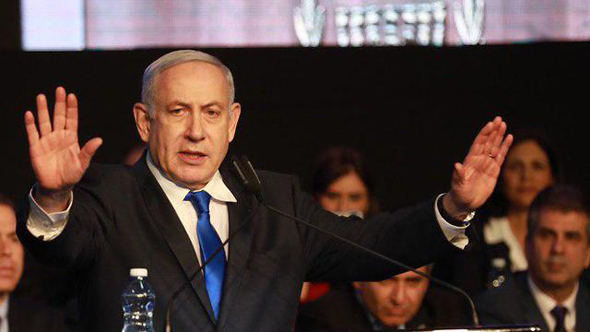 Israeli Prime Minister Netanyahu, indicted in in three separate corruption cases. photo: Tal Shahar