List
From Math to Music: 7 Startups That Want to Educate Your Kids
Commemorating the U.N.'s International Education Day taking place Friday, Calcalist gathered a list of seven Israel-linked startups focused on promoting education in whatever form it may take
When we think of education, we mostly associate it with a four-walled institution that has chairs, tables, and classrooms. We also think of math, history, or chemistry lessons, of grades, textbooks, and tests. But, education is about more than just passing your exams and excelling in mandatory subjects. Education is limitless and the thing we learn as children both inside and outside the classroom have a distinct effect on the people we later become, on our interests, hobbies, and professions, even if our career ended up on a different path.

In the digital age, education has become more accessible to anyone with a broadband connection, a mobile phone, or a tablet, offering a vast selection of subjects and methods available at the tip of your fingertips.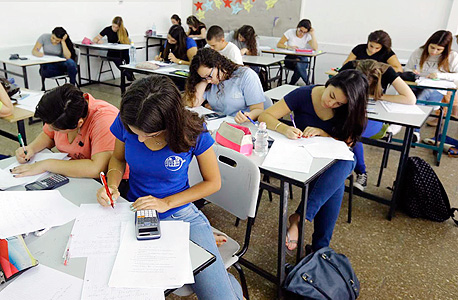 Classroom (illustration). Photo: Gadi Kabalo.

In honor of the United Nations' International Education Day taking place Friday, January 24, listed below are seven Israel-linked startups focused on promoting education, in whatever form it may take.

Matific

Year founded: 2011

Based in: New York

Founders: Shmulik London, Leon Kamenev, Raz Kupferman, Shimon Schocken

While considered one of the most important school subjects, learning math can be dull and difficult for anyone, especially children. Matific, incorporated as Slate Science Inc., set out to make it more exciting by developing mobile game apps that help students from kindergarten through sixth grade learn counting, basic calculus, and problem solving using basic math equations. Matific offers students and teachers gamified math activities, homework sheets, and lesson plans and is compatible with the math curriculum of more than 50 countries.

Timocco

Year founded: 2009

Based in: Ohio

Founders: Eran Arden, Sarit Tresser, Shai Yagur

School is hard for anyone but for children with special needs it can be even more challenging. Timocco Ltd. develops an online virtual-motion gaming platform aimed to help children with a range of conditions, including cerebral palsy, ADHD, autism, and learning disabilities, exercise motor and cognitive skills, hoping to improve their school performance and life skills. Timocco's systems monitors the body movements of players, with each game focusing on specific abilities. The children's performance scores are saved in a database, which can be used by teachers and caregivers to analyse their progress.

JoyTunes

Year founded: 2011

Based in: Tel Aviv

Founders: Yuval Kaminka, Roey Izkovsky, Yigal Kaminka

You don't have to be Mozart to benefit from music education. Learning to play an instrument can help children develop motor skills, expand their horizons, and gain confidence. It can also be pricey and require parents to make time to take their kids to and from lessons. But, fortunately, there's an app for that too. JoyTunes Ltd. develops an online platform and mobile app that teaches users to play instruments for as little as $9.99 a month. Simply Piano, JoyTunes' signature app, shows aspiring musicians in real time which piano keys to press to play a song of their choice. Through sound recognition technologies, the app is able to recognise how well users are performing and give a step-by-step feedback to help them improve.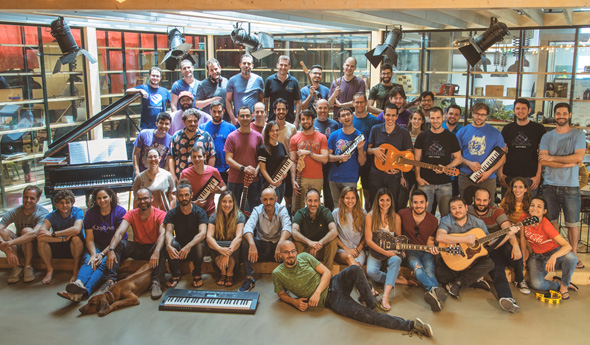 JoyTunes. Photo: Or Paz

Mappo

Year founded: 2014

Based in: Tel Aviv

Founders: Moshe David, Itay Rozman, Reshef Levin, Sharon Epshtein, Deddi Zucker

Education does not have to be confined to sitting at a desk in a classroom. Moving around can boost students' learning, retention, and creativity, so why not learn while you're out on a stroll? Mappo, incorporated as BooksOnMap Ltd., turns learning into an adventure, offering a location-based digital map that lets users create travel routes following their favorite books, authors or protagonists, and learn historical facts about landmarks.

AlgoBrix

Year founded: 2016

Based in: Pittsburgh, Pennsylvania

Founders: Amir Asor, Danny Eizicovits

When people think of kids' education, they rarely think of coding, especially if it involved Legos. Algobrix Ltd. develops coding games aimed to teach children programming using Lego EV3 components, lego-like bricks and robots. Kids can build 3D figures, solve puzzles and arrange them in a playful environment while learning the basics of robotics, algorithms, and code.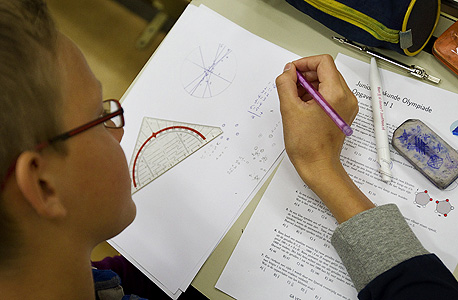 Exam (illustration). Photo: EPA

SpeakingPal

Year founded: 2009

Based in: Tel Aviv

Founders: Eyal Eshed, Ariel Velikovsky

Learning a second language could pave the way to more varied job opportunities and personal and business connections with people from different parts of the world. It also builds concentration and cognitive skills. This is where SpeakingPal Co. Ltd. comes in. The language tutoring startup develops voice recognition technologies to help people of all ages learn English as a second language and improve their verbal expression skills. The startup offers users a virtual video tutor they can interact with to receive feedback on their pronunciation.

Ready4

Year founded: 2012

Based in: Boston

Founders: Elad Shoushan

Standardised exams are definitely no walk in the park. They require a lot of preparation, and buying a prep book or getting a tutor is usually pricey. Mobile-learning platform Ready4 Inc., a subsidiary of TAL Education Group, uses AI technologies to offer students personalised online test prep for standardized exams and university admissions consultations. The company offers services worldwide and preps users for tests including GMAT, GRE, SAT, and MCAT exams.