From Silicon Wadi to the Valley: SV101 Wants to Help Israeli Entrepreneurs Enter the West Coast Ecosystem
SV101 is an immersion program for Israeli entrepreneurs examining potential expansion to the U.S. West Coast, offering mentorship and access to a network of professionals from Israel and Silicon Valley
The entrepreneurial and innovative culture of the Israeli ecosystem has become an exemplar for the rest of the world. Foreign investors flush the local tech industry with billions of dollars; multinationals set up research and development centers; and dozens of countries send representatives to Israel every year to try and learn its tricks and copy them. Quite often, however, when talented Israeli entrepreneurs attempt to market their goods to potential Silicon Valley investors, they are struck by the massive gaps between the culture developed in Tel Aviv and Jerusalem and the one prevalent in San Francisco.
"When you first come to the U.S., you do not have a network of connections and you stand against a market working according to a completely different set of rules, said Yasmin Lukatz, founder and executive director of non-profit organization ICON, which aims to bridge the Israeli and Silicon Valley ecosystems. Among its activities, ICON runs Silicon Valley 101 (SV101) an immersion program for Israeli entrepreneurs examining potential expansion to Silicon Valley.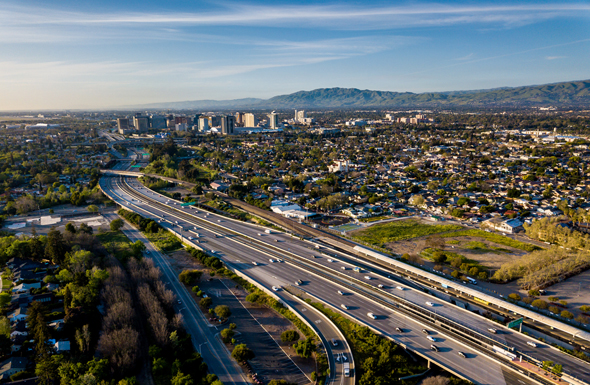 Silicon Valley. Photo: Shutterstock
"As an Israeli, you did not go to school, or play college football or basketball with top figures in the American tech ecosystem," Lukatz said. And getting to the right people is the easy part, she said. Much harder is overcoming cultural differences and knowing how to reach clients and connect to them. "SV101's main goal is to help Israeli entrepreneurs meet their American counterparts on the same level, to give them an advantage based on the success of Israelis that have already been there and to harness this knowledge and resources and make them available to those that are still in Tel Aviv," she said.
Lukatz founded ICON, or Israel Collaboration Network, six years ago and its members include Israeli entrepreneurs, partners at American venture capital firms, and executives at West Coast companies. ICON organizes industry gatherings promoting female entrepreneurs or unique tech verticals, as well as exposing Israeli startups to the unique Silicon Valley culture.
"SV101 is, in essence, an accelerated boot camp for Silicon Valley," Lukatz said. "An intensive two-week program where we give entrepreneurs the professional and cultural tools to handling themselves in the new ecosystem, while connecting them to leading figures in the tech capital of the world," she added. "Alumni enjoy membership in ICON, including exposure to unique content and participation in our annual seminar."
SV101 hosts two cohorts a year, in the autumn and in the spring, each with 10 participating startups. The application for the program's ninth cohort will close at the end of January. Entrepreneurs from all verticals and fields are welcome to apply, but, according to Lukatz, the program is aimed at relatively mature startups that already have a product they can exhibit and receive feedback on. Another prerequisite is an external funding threshold of $1 million but most entrepreneurs accepted for the program have actually raised between $2 million and $4 million before joining the program.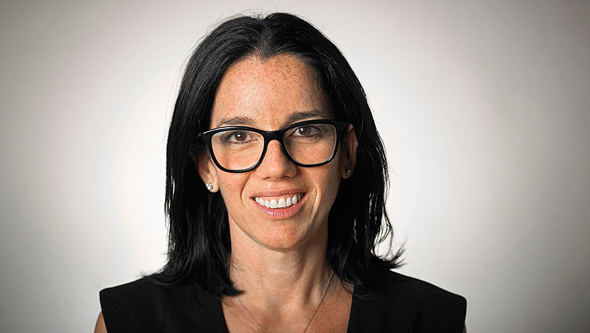 Yasmin Lukatz, founder and executive director of ICON. Photo: PR
Twenty-five candidates will make it to the final round of selection for SV101 and will pitch their startups in front of a committee of 20 Israeli tech and VC leaders. The committee will then choose 10 lucky startups to pack a suitcase and spend two weeks in Silicon Valley. Each selected entrepreneur will be mentored by a "buddy," chosen from the program's alumni, who will guide them through preparations, gatherings, and preliminary workshops. At the heart of the program are meetings between program participants and the most influential people in the industry that will offer feedback, connections, and learning opportunities.
Previous cohorts saw entrepreneurs meet with executives including PayPal Co-Founder Peter Thiel; Ben Horowitz, co-founder of VC firm Andreessen Horowitz LLC; Google vice president and Waze CEO Noam Bardin; Jan Koum, co-founder and CEO of Facebook's messaging app WhatsApp; former Pinterest President Tim Kendall; and Sequoia Capital Partner Alfred Lin. SV101 are required to pay for their own travel and accommodation costs and pay $1,500 for shared expenses.
"I applied for the program hoping to learn about the Silicon Valley ecosystem and gain a strong network of connections, Tom Livne, co-founder and CEO of Tel Aviv-based transcription startup Verbit Software Ltd., who participated in the program in 2017, told Calcalist in an interview. "One of the most important things I have gained was the ability to think huge and be more professional in my approach to my role as CEO," Livne said. Since its establishment in 2016, Verbit has raised $65 million. Applicants looking to be accepted should mind the presentation time limit, practice their pitch and make sure they follow instructions, he added.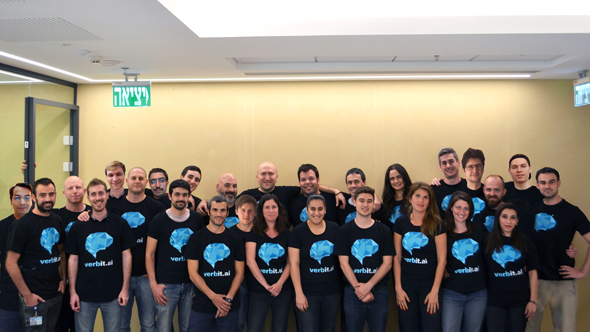 Verbit. Photo: Verbit
Dor Skuler, CEO and founder of Intuition Robotics Ltd. and an alumnus of CV101's first cohort, found the network he managed to build through the program to be invaluable. "During the program I met with a top executive of a giant corporation that, with time, became my confidant and personal advisor, as well as a private investor in my venture. I also managed to form another meaningful relationship that opened the door for me to participate in Eric Schmidt's Curiosity Camp, which is where I got in touch with the VC firm that ended up backing my startup," he said.
"Even though this was my fifth project and I had already lived in the U.S. for over 10 years, I was never a part of the Silicon Valley scene. Through the program I expected to gain better insight into how things work there and how they differ from the West Coast, I also wanted to form relationships that can serve me in the future," Skuler said.
"One of the most significant things I took from the program was getting to know the insides of the financial structure of venture capital firms, specifically how Silicon Valley VCs treat investments in general and investments in Israeli companies in particular," Skuler said. "Another thing I took with me was a deeper understanding of the connection between different ideas and how they fit together within a small and tight network of people that make up Silicon Valley's leadership," he added.