Switzerland's National Rail Company SBB Selects 5 Israeli Startups for Collaboration Pilots
SBB will invest up to $200,000 in testing the technologies of Israeli startups FSight, HereO, Oriient, SoftRide, and TIBA
Switzerland's national train company Swiss Federal Railways (SBB) has selected five Israeli startups for its collaborative pilot program, SBB announced Sunday. The selected startups are blockchain-based energy prediction and trading company FSight; plug-and-play IoT startup HereO; indoor GPS startup Oriient New Media Ltd.; SoftRide Technologies Ltd., which develops technology designed to facilitate autonomous driving in specific areas and along predefined and mapped routes; and parking technology company TIBA Parking Systems.

SBB first announced the pilot program, carried out in collaboration with Israeli non-profit organization EcoMotion, last month. At the time, the company published an open call for startups that could offer solutions to eight technological challenges specified by SBB.

These included passenger occupancy optimization, smart management of railway station parking lots, optimal parking of unused train cars, storage and distribution of alternative energy sources, and virtual reality technologies for employee training.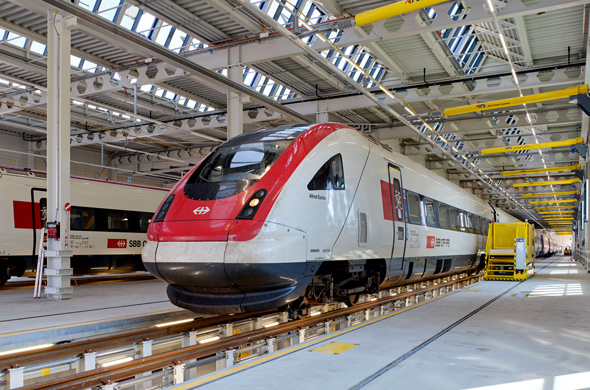 SBB train. Photo: PR
The selected companies will participate in a fully funded three-month collaborative pilot in Switzerland. SBB will invest up to $40,000 in each selected startup. The pilots are expected to conclude in May 2020, at which point SBB will announce one winning startup with which it will launch a more extended collaboration.