German National Soccer League Acquires Stake in Sportstech Startup MOVEZ
MOVEZ develops a mobile app that uses computer vision and artificial intelligence technologies to evaluate a user's skills in sports that involve a ball
DFL Deutsche Fußball Liga GmbH, which is responsible for the organization and marketing of the German national soccer league (the Bundesliga), announced Thursday it has acquired shares in Israel-based startup MOVEZ AI Ltd.

MOVEZ's majority stakeholder will remain Zurich-based internet-of-things (IoT) company AGT International, founded and owned by Israeli businessman Mati Kochavi. The financial terms of the deal were not disclosed.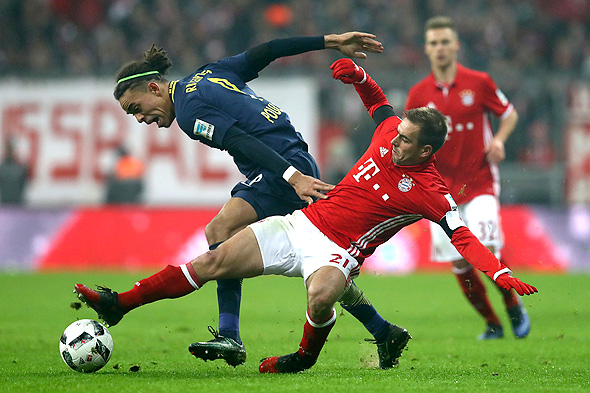 A Bundesliga game. Photo: Getty Images

Founded in 2018 and based in Herzliya, a town in central Israel, MOVEZ develops a mobile app that uses computer vision and artificial intelligence technologies to evaluate a user's skills in sports that involve a ball, including basketball and soccer. The app is scheduled to launch this year.