Predictive Analytics Startup Pecan Emerges From Stealth With $15 Million in Funding
Dell and S-Capital backed Pecan, which offers a deep learning platform that automatically generates enterprise business intelligence predictions
Predictive analytics startup Pecan AI Ltd. has emerged from stealth Tuesday with $15 million in funding across its seed and A rounds. Dell, through its tech investment arm Dell Technologies Capital, led both investments alongside S-Capital.

Pecan was founded in 2016 by Noam Brezis and Zohar Bronfman, who met during their PhD studies in computational neuroscience at Tel Aviv University. Both are also alumni of Unit 8200, the Israeli military's equivalent of the NSA. "After we finished our doctoral theses, we realized we had arrived at something interesting; we went on to develop a prototype over two years," Bronfman told Calcalist. The result: a deep learning platform that automatically generates business intelligence predictions for companies and organizations. "Companies provide their raw databases to us and define their business queries—for example, which customers are expected to increase their business during a certain month and which are expected to drop—and our platform takes it from there," Bronfman explained.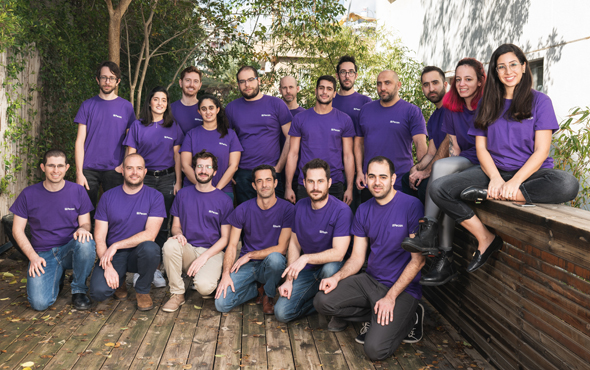 Pecan AI. Photo: Nadav Goren

According to company statements, Pecan's platform can deliver accurate predictive models to customers within weeks with no pre-existing knowledge and with a 90% accuracy rate. According to Bronfman, when it comes to business predictions, developing a predictive model is the easy part; collecting and processing the data that goes into the model—that, Bronfman said, is the more complex, lengthy process. "All the technologies available today, even those offered by Google and Microsoft, assume that the data has already been processed by experts," he said. "We use our technology to process the data. It cancels out biases and allows for a faster process."

Pecan currently employs 30 people in its Tel Aviv office and intends to double its team this year as it prepares to open a U.S. office.