List
8 Startups to Call In Case of an Emergency
From a mass notification system to a toilet that converts human waste into cooking fuel, these eight Israeli startups are here to help when disaster strikes
Thankfully, most of us do not encounter emergencies or natural disasters all too often, but when we do, we might find ourselves having difficulty with even the most menial tasks, due to damage to infrastructure or health services.

Below is a list of eight Israel-based startups that develop technologies to help individuals, as well as emergency teams, get through disasters, natural or otherwise.

Carbyne911

Founded: 2014

Based in: Tel Aviv

Funding to date: $22 million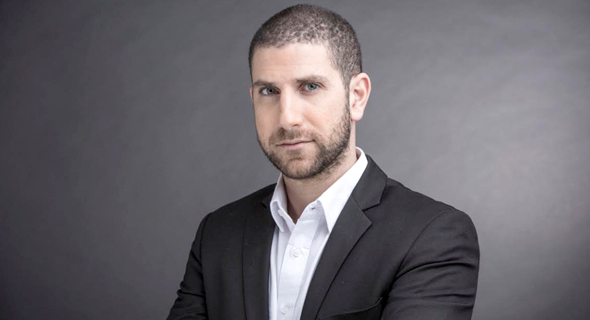 Amir Elichai, Carbyne99's founder and CEO. Photo: Inbal Marmari

Carbyne Ltd., backed by former Israeli prime minister Ehud Barak, develops a technology designed to reduce the time it takes first responders to assess, prioritize, and act in crisis situations. Carbyne's digitized 911 system helps first responders better process incoming emergency calls using information sources including live video streaming, voice over IP, and location detection. The company reports a 65% reduction in dispatch time by emergency services using its technology.

WaterGen

Founded: 2009

Based in: Rishon LeZion

Funding to date: $10 million

Water-Gen Ltd. develops atmospheric water generators (AWG) that can extract clean and safe drinking water from the naturally occurring humidity in the air. Watergen's technology can be used to provide safe water to places suffering from water shortage or lacking water infrastructure. According to company statements, WaterGen's devices can produce between 27 liters of water a day for a home appliance and 6,000 liters for the company's largest unit. The company also offers an emergency response vehicle, with an 800-liter daily capacity.

NowForce

Founded: 2008

Based in: Jerusalem

Funding to date: $8.5 million

NowForce Ltd. develops mobile applications designed to help agencies and first responders locate people in distress and dispatch the closest available responder to any location. In 2018, NowForce was acquired by Nasdaq-listed surveillance and business intelligence company Verint Systems Inc. for $4.5 million.

Edgybees

Founded: 2015

Based in: Herzliya

Funding to date: $5.5 million

Edgybees Ltd. develops an augmented reality app for first responders. The company's technology can add very accurate GIS (geographic information system) data in real-time to video taken by a drone flying at a height of 100 meters above a scene or a plane flying even higher. The added information can be road maps, power grids, voltage lines, or the physical location of rescue teams and victims on the ground. Instead of sending a person to map the area and putting them in danger, help and rescue teams can fly a drone, draw a polygon enclosing the dangerous area on the video, and know where not to enter or take special precautions. Edgybees' app is being used by emergency responders to orient themselves in confusing environments and to better track rapidly evolving circumstances. The app was first used in Florida in the aftermath of Hurricane Irma in September 2017.

BioGas

Founded: 2012

Based in: Beit Yanai in central Israel

Funding to date: $3 million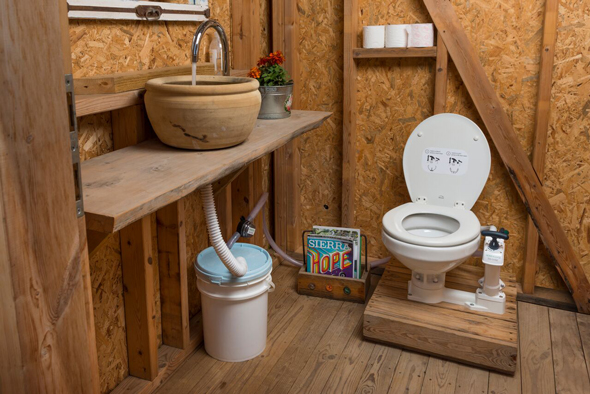 HomeBiogas off – grid Bio-Toilet set up . Photo: PR

HomeBiogas Inc. develops small systems that convert human waste into renewable cooking fuel in a way that does not require access to sewers or water grids. The compact Bio-Toilet is easy to transport and can be carried on the back of a moped, according to the company. It does not require a technician for installation or maintenance and can also be utilized in disaster areas as it does not require clean water or a functioning sewage system. Whereas traditional compost toilets require manual emptying, a manual pump dispatches the waste directly to the HomeBiogas appliance where it is treated and turned into cooking fuel. It supplies its solutions to customers in the Palestinian Territories, Fiji, New York, and over 100 countries worldwide.

Hilico

Founded: 2016

Based in: Ramat Gan

Funding to date: Undisclosed

Hilico Off-Grid Solutions Ltd. develops a portable lightweight rain-harvesting device designed to sustainably provide clean drinking water to off-grid communities and disaster-stricken areas. The company tested its prototype in 2017 in Mumbai, and signed its first commercial distribution agreement in Kenya earlier last year. The company's device is not yet commercially available, but it is set to hit the market in 2020, the company's co-founder Moshe Belilty said in a 2019 interview with Calcalist.

EZPack Water

Founded: 2010

Based in: Savyon in central Israel

Funding to date: Undisclosed

EZPack Water Ltd. develops and manufactures a portable water storage and distribution system for emergency and disaster situations. The company's heavy-duty water bladders can contain up to 5,000 gallons of water each, and can be transported easily on any pickup truck, trailer, van or bus. The bladders are made from a material that it keeps the water fresh and at optimal drinking condition for many months and can be placed directly on any type of ground, including mud or sharp rocks.

EVigilo

Founded: 2008

Based in: Netanya

Funding to date: $4 million

EVigilo Ltd. develops a secured service that delivers mass notifications to any number of people, anywhere in the world, within seconds. The company's notifications are sent by a number of means, including cellular broadcast, SMS, television and radio broadcast, mobile apps, landlines, and email. The company's notification system was used in the 2014 8.3 magnitude Chilean earthquake to warn people of the tsunami that later ensued and is also used by the Israeli Home Front Command and the National Emergency Management Authority, according to company statements.