Industry and Economy
Autonomous Drones Save Tens of Millions of Dollars Annually, Says Percepto Co-Founder
Raviv Raz, CEO of autonomous drone developer Percepto, spoke Wednesday at Calcalist's Industry and Economy conference in Tel Aviv
Unplanned downtime of industrial sites adds up to hundreds of downtime hours each year and annual losses estimated in the tens of millions of dollars, according to Raviv Raz, co-founder of autonomous drone developer Percepto, incorporated as Vision Cortex Ltd. Raz spoke at Calcalist's Industry and Economy conference held in Tel Aviv in collaboration with Israeli oil refining company Bazan Group.

Founded in 2014, Percepto develops computer vision and automation software for on-site drone systems. The company's drone launches from a charging box and operates autonomously, performing a number of security, safety, and inspection tasks essential for large industrial sites. It also collects aerial video and snapshots, transmitting data to personnel on the ground in real-time. The company's clients include mainly energy and electricity companies, gas companies, and companies in heavy industries such as mining.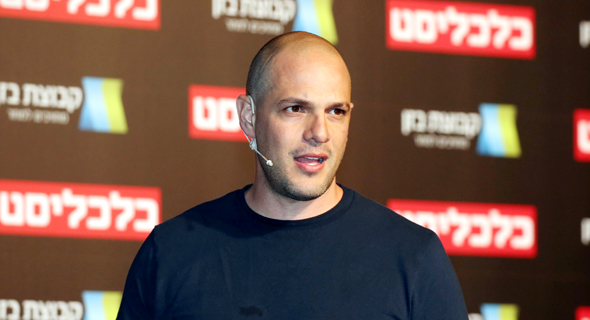 Raviv Raz. Photo: Yariv Katz
"From the dozens of sites that use our drones, we have learned that monitoring the site and delivering data in real-time significantly reduces downtime and increases employee productivity," Raz said. "Many of the disruptions and downtime could be avoided with preventative maintenance," Raz said.