SodaStream Plans to Launch in China in 2021, Says CEO
Eyal Shohat spoke Wednesday at Calcalist's Industry and Economy conference in Tel Aviv
SodaStream International Ltd.'s marketing strategies have evolved in recent years—the company's recent Super Bowl ad, its first since 2014, has been very different from its earlier biting ads—but the company's message has remained the same: sustainability, according to CEO Eyal Shohat. Speaking Wednesday at Calcalist's Industry and Economy conference, held in Tel Aviv in collaboration with Israeli oil refining company Bazan Group, Shohat said the at-home water carbonation company is preventing plastic waste equaling millions of bottles a year.

Another point of pride for Shohat is the company's social ideology, which he says started with his predecessor Daniel Birnbaum. "We defeat inequality. We give various populations the conditions for success. In our Lehavim location, we are the biggest civil employer of Bedouin women, prisoners, the Ethiopian minority, and of Palestinians as well."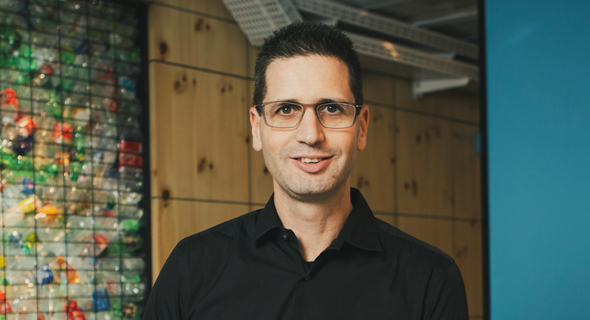 Eyal Shohat. Photo: Tommy Harpaz

The global Coca Cola market is falling, as is the diet beverage market, Shohat said, because of their use of sugar and aspartame. SodaStream has placed itself correctly in the beverage market, he said, and is now rebranding from a company making soft drinks to a carbonated water company. SodaStream is strongest in the Nordic countries and Germany, he said, and alongside its increased operations planned for the U.S. the company is looking to enter new markets, such as China, where it will launch in 2021. "This year, we will surpass $1 billion in sales, and we want to double that in four years."

SodaStream makes all its products in Israel from scratch, Shohat said, and all its expansion plans are based on Israel. "We brought Pepsi to Israel as a strategic investor," he said, referring to PepsiCo's $3.2 billion acquisition of the company in 2018.