Industry and Economy
Israel is Addicted to Imports, Says President of Israeli Manufacturers Association
Ron Tomer, president of the Manufacturers Association of Israel, spoke Wednesday at Calcalist's Industry and Economy conference in Tel Aviv
Israel is addicted to importing goods, according to Ron Tomer, president of the Manufacturers Association of Israel. Tomer spoke at Calcalist's Industry and Economy conference, held in Tel Aviv in collaboration with Israeli oil refining company Bazan Group.

Israel is a geographically isolated country that lives under constant threat, but is losing its industry, Tomer said. Israel turned social protests into housing protests against the rising costs of living and industry, pushing many industrialists to close factories and move them overseas, Tomer said.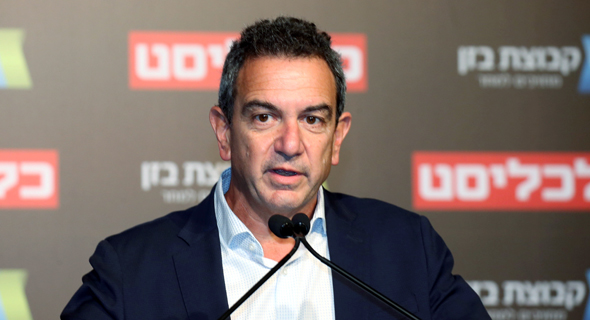 Ron Tomer. Photo: Yariv Katz

The coronavirus is an example of why Israel should be more industrially independent, Tomer said. The coronavirus has led to the closure of the borders of the world's largest industrialist force China, he said. This is just an example of the possibility of extreme border closure that can occur as a result of geopolitical events, both good and bad, he said.

Tomer is the co-CEO of pharmaceutical company Unipharm Ltd. He was appointed president of the Manufacturers Association of Israel last week.