Alibaba Scouts for Israeli Medical Devices as It Stocks Up for Coronavirus
The company has approached equipment suppliers in Israel to help accelerate the delivery of urgent medical equipment to medical teams in China
Chinese e-commerce giant Alibaba Group Holding Ltd. has launched a new, online service to help accelerate the delivery of urgent medical equipment by connecting medical equipment providers around the world with medical teams fighting the coronavirus outbreak. Alibaba has approached equipment suppliers in Israel with the aim of purchasing medical equipment, the company announced Thursday.

In Alibaba's statement, the company says the most urgent items include protective gear such as masks, suits, medical goggles, and gloves. The products purchased through the new service will be delivered to hospitals according to urgency.

The company also announced it has launched a dedicated fund of more than $140 million to purchase essential medical supplies from suppliers around the world to supply medical teams in Wuhan, China and other cities affected by the virus.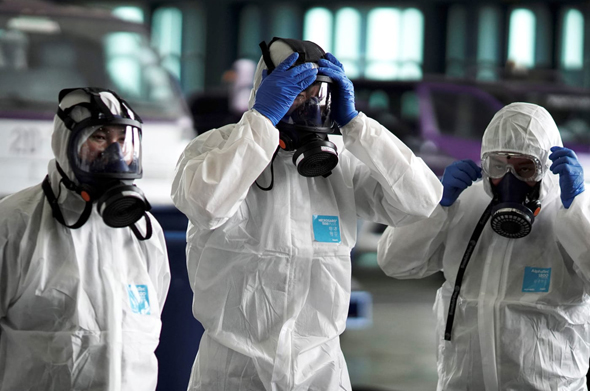 Coronavirus protective gear. Photo: Reuters