Israel's Center for Media and Democracy Offers Financial and Professional Support to Journalists
The new nonprofit, nonpartisan organization published an open call for investigative reporting projects with a broad public appeal that could strengthen Israel's democracy and public discourse
The Center for Media and Democracy in Israel, Shomrim (Hebrew: guardians), has issued an open call to journalists on Sunday, requesting proposals for investigative reporting and other media projects which have a broad public appeal. The center is a nonprofit and nonpartisan independent news organization. According to its announcement, the organization intends to empower the public and promote democratic discourse in Israel through investigative journalism and groundbreaking storytelling that sparks action. The center said it is committed to providing the public with reliable and high-quality information on Israeli society and government across platforms and media outlets.

According to Shomrim, primary new platforms today address only 70% of Israelis, leaving out ultra-Orthodox Jews, Arabs, Immigrants, and non-active young news consumers. The organization said it will spread knowledge in new non-traditional channels to promote direct exposure to news and investigations in different sectors. Shomrim was founded in correlation with the global rise of nonprofit media organizations and is committed to partnership and collaboration with existing media.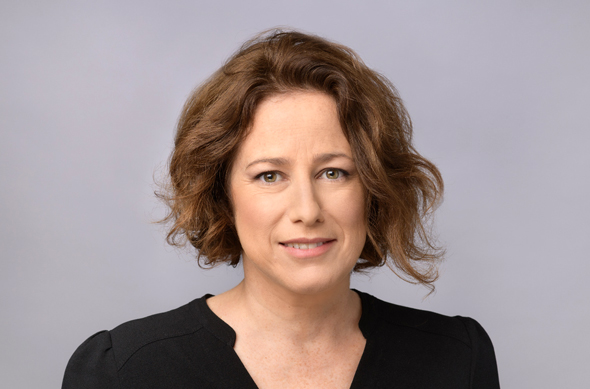 Shomrim CEO Alona Vinograd. Photo: Jonathan Bloom

The founders of the Center are California-based philanthropists Laura and Gary Lauder; Bloomberg Senior Editor Ethan Bronner; venture capitalist and social activist Oded Hermoni; Professor Moshe Zviran, Dean of the Coller School of Management at Tel Aviv University; Tamar Prizan-Litani, former deputy editor in chief at Haaretz; Photojournalist Vardi Kahana; and Yoel Esteron, founder and publisher of Calcalist. Esteron was voted to serve as chairman, alongside Hermoni and Laura Lauder. Professor Zviran and New York-based lawyer Benjamin Zeliger will serve on the center's audit committee.

Alona Vinograd, formerly the CEO of Israeli nonprofit organization the Movement for Freedom of Information, will serve as CEO of the Center for Media and Democracy and Eyal Abrahami will serve as editor in chief. Vinograd said: "We are not attempting to compete with local newspapers and media organizations, rather support them and empower Israeli media."

Several luminaries of Israeli media and journalism have agreed to serve on the organization's advisory committee. These include Ilana Dayan, host of Channel 12 investigative TV show Uvda; Raviv Drucker, host of investigative television show Hamakor; Amos Harel, Haaretz; Guy Zohar, host of Mehazad Hasheni on KAN 11 channel; Ghada Zoabi, founder of Bokra.net; David Horovitz, The Times of Israel Editor in Chief.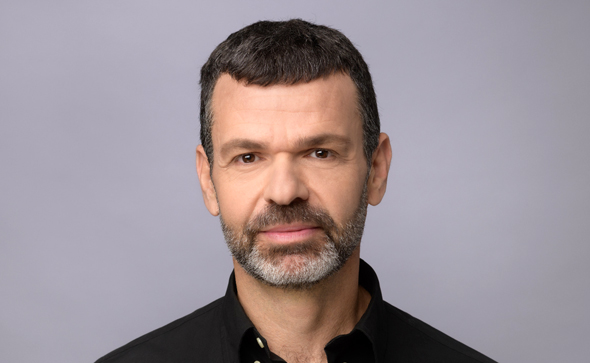 Shomrim Editor-in Chief Eyal Abrahami. Photo: Jonathan Bloom

Among the American senior journalists and media notables who will serve on the advisory committee are ProPublica President Richard Tofel; Bret Stephens, The New York Times; Rick Altabef, former senior legal counsel for 60 Minutes; Robert J. Rosenthal, former executive director of the investigative reporting site Reveal; Vivian Schiller, former president of NPR; Ellen Weiss, Chief of the Washington Bureau and Vice President of The E. W. Scripps Company.

Laura Lauder said that "as the Washington Post masthead says: Democracy Dies in Darkness. We are here to support a strong democracy in Israel by philanthropically adding to the pool of investigative journalism efforts. By shining a light of transparency, we act as guardians of democracy."