Stock Option Marketplace EquityBee Raises $6.6 Million
EquityBee offers a marketplace where startup employees who lack the necessary funds to exercise their stock options can find investors, in return for a part of the potential future gains
Tel Aviv-based stock options marketplace EquityBee Inc. has raised a $6.6 million series A funding round, the company announced Tuesday. The round was led by California-based Group 11, with participation from Battery Ventures and LocalGlobe.

Also on Tuesday, the company announced it has opened offices in Silicon Valley intended to assist with the rollout of the company's service in the U.S.

Founded in 2018, EquityBee offers a marketplace where startup employees who lack the necessary funds to exercise their stock options can find investors, in return for a part of the potential future gains, for example, in case of an initial public offering or if the company is acquired.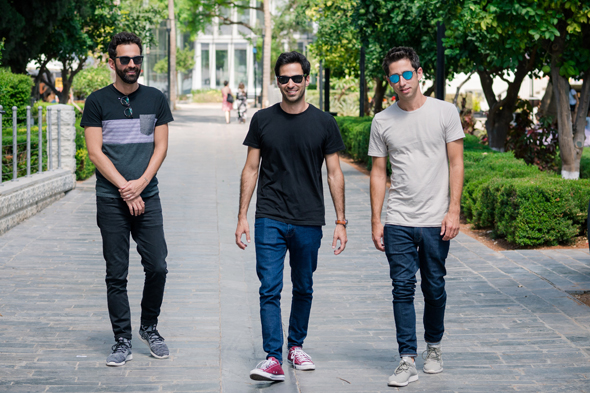 EquityBee founders Arik Moav (left), Oded Golan, and Oren Barzilai. Photo: Nufar Tagar