LiDAR Startup Innoviz Partners With China's Shaanxi to Deploy Autonomous Trucks
Innoviz develops low-cost, small-size LiDAR systems designed to enable the mass commercialization of autonomous vehicles
Israel-based LiDAR startup Innoviz Technologies Ltd. has partnered with Xi'an, China-based Shaanxi Heavy Duty Automobile Co. to deploy autonomous trucks in one of the biggest ports in China, the former announced Wednesday. As part of the agreement, Shaanxi intends to use Innoviz' LiDAR systems in up to 600 trucks.

Innoviz' LiDAR systems will be used to enable autonomous loading and unloading of containers in the port area.

Shaanxi consists of four truck companies, manufacturing more than 150,000 new trucks globally each year, according to the company's statement.

Founded in 2016 and based in central Israel, Innoviz develops low-cost, small-size LiDAR systems designed to enable the mass commercialization of autonomous vehicles. The company has several partnerships with automakers, including with BMW and with Samsung's connected car and audio technology subsidiary Harman International Industries Inc. Innoviz has raised $252 million to date, according to company statements.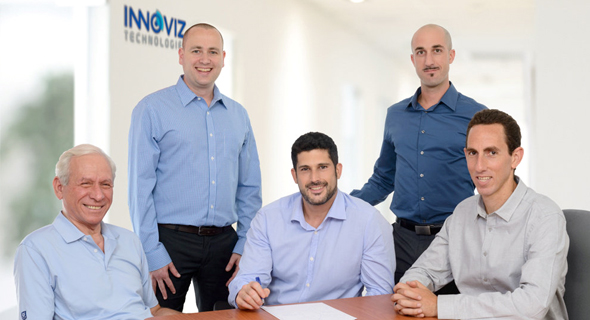 Innoviz executives. Photo: David Garb