With State Funding Halted, Israeli Investors Association Will Invest Up to $14 Million in Early Stage Companies
The Israel Early Stage Investors Association intends to provide around 20 companies with a total of between $12 million and $14 million in funding
Early stage Israeli startups are running on fumes as the country heads for a third election. Operating without an approved budget due to political instability, government investment arm the Israel Innovation Authority (IIA), on which most of the country's burgeoning startups are dependent for funding, has halted all new investments.

To partially fill this vacuum, the Israel Early Stage Investors Association (IEI), an alliance of 19 venture capital funds and multinational companies, announced Monday it intends to provide around 20 companies with a total of between $12 million and $14 million in funding. Most of the funds will be given as grants and a small portion as a bridge loan, until such time as the company receives an IIA grant.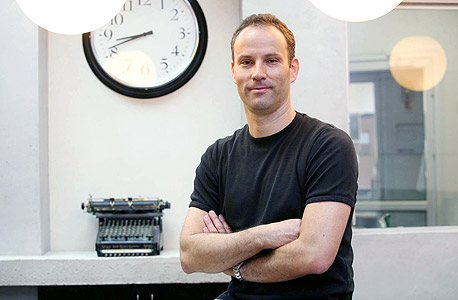 IEI chairman Eyal Lifschitz. Photo: PR

Among the members of IEI are Israeli venture capital firms Jerusalem Venture Partners (JVP), Peregrine Ventures, Pitango Venture Capital, media measurement firm Nielsen's early stage incubator and investment fund, the Nielsen Innovate Fund, Israeli Foodtech Incubator The Kitchen, Jerusalem-based equity crowdfunding company OurCrowd Ltd., and medical device company Boston Scientific Corp.

Initiated in the 1990s, IEI supports between 60 and 80 new companies through a state-funded incubation program.