Coronavirus
El Al's Coronavirus Losses Estimated at $50 Million, Says Israeli Transportation Minister
Israel's Minister of Transportation Bezalel Smotrich wants to cover the damages caused to Israel's national carrier due to the ongoing pandemic
Israel's Minister of Transportation Bezalel Smotrich said Tuesday the government should chip in to cover loss of revenues endured by Israel's national carrier El Al Israel Airlines Ltd. due to the spread of the coronavirus. Speaking Tuesday in an interview with Israeli public radio station Kan Reshet Bet, Smotrich estimated the damages will amount to around $50 million.

In a Monday filing with the Tel Aviv Stock Exchange, El Al stated it will alter its activity on its Bangkok route, in accordance with the instructions of Israel's Ministry of Health. This change will come on top of the company's temporary halt of flights to Beijing and Hong Kong, El Al said. The company is currently examining the financial ramifications of the changes, the filing read.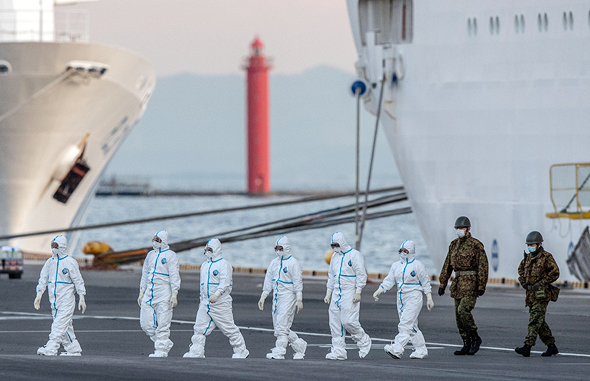 Coronavirus. Photo: Getty Images

In a filing last week, El Al estimated its loss of revenues as a result of the pandemic at $30 million. The company also stated at the time it expects most of the loss to even out as its operational costs will decrease due to flight cancellations.