Biomed Entrepreneur Mori Arkin Nearing Sale of Exalenz to a U.S. Company
Tel Aviv-listed Exalenz is not considered one of the serial entrepreneur's great successes, having lost 73% of its valuation over the past five years. The current deal will see it sold at a premium of tens of percentages, according to one source
Israeli-born billionaire and biomed entrepreneur Mori Arkin is in advanced negotiations to sell his gastrointestinal and liver disorder diagnostics company, Tel Aviv-listed Exalenz Bioscience Ltd., to an unnamed U.S. company, one person familiar with the matter told Calcalist Tuesday on condition of anonymity.

In an October announcement, Exalenz said it had hired the services of a leading investment bank to oversee the sale of the company. Exalenz traded 9.4% up Tuesday market close, a 50% increase since the announcement, when it had a market capitalization of NIS 65 million ($18.5 million).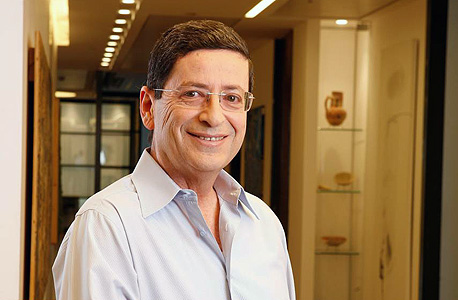 Mori Arkin. Photo: PR

Exalenz is not considered one of the serial entrepreneur's great successes, having lost 73% of its valuation over the past five years. The company, which has not yet released its annual earning reports for 2019, forecasted sales of $14 million to $15 million for the year, an 11% decrease from its initial guideline. Exalenz ended fiscal 2018 with losses of NIS 20.6 million.

The venture had already caused Arkin a $87 million loss, but the current deal, which will see the company sold at a premium of tens of percentages according to the person familiar with the matter, is expected to net Arkin several tens of millions of dollars.