Dark Web
Darknet Is Just a BuzzWord, Says Cybersecurity CEO
Itai Yonat, founder and CEO of cybersecurity company Intercept 9500, spoke at the Dark-Web Economy conference held Wednesday in Tel Aviv by Herzog Fox & Neeman and Herzog Strategic, in partnership with CTech by Calcalist
Darknet is just a buzzword, according to Itai Yonat, founder and CEO of cybersecurity startup Intercept 9500 Ltd. Yonay spoke at the Dark-Web Economy conference held Wednesday in Tel Aviv by Herzog Fox & Neeman and Herzog Strategic, in partnership with CTech by Calcalist.

A web shell is a backdoor for people selling server access to a given website, and Intercept 9500 can locate web shells, Yonat said. When detected, Intercept 9500 can provide the necessary protection against web shells to government agencies, but companies do not usually pay for this service, he said.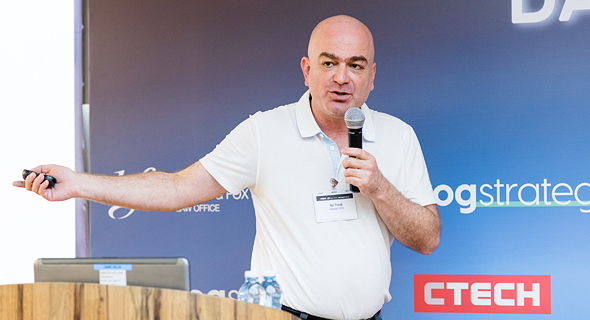 Itai Yonat. Photo: Nati Hadad

Hacking is not the only way to get money from the darknet, Yonat explained; extortion attempts are another problem. Furthermore, not all attacks are against protected targets, but some are against targets that people do not usually protect with an antivirus such as wearable devices or smart fridges, he said.

Offensive capabilities are currently stronger than defensive capabilities, Yonat said: "if an attacker decides to penetrate, he will get in." Many times an attacker is already in, but the defender does not know a breach occurred until 100-300 days after the fact, on average, according to Yonay. "If your antivirus does not give you an alert, you won't know and you will never know."

The attackers also know that generally, if they do not attack a sensitive target or cause a lot of damage, no one will investigate or come looking for them, he added.

Crime over the internet is growing exponentially, but general internet usage is also growing at a similar rate, Yonat said. "We found that 50% of sellers on the darknet are, in fact, criminals. From the many products we ordered as an experiment and paid for through the darknet, we didn't even actually receive half of them" he explained.